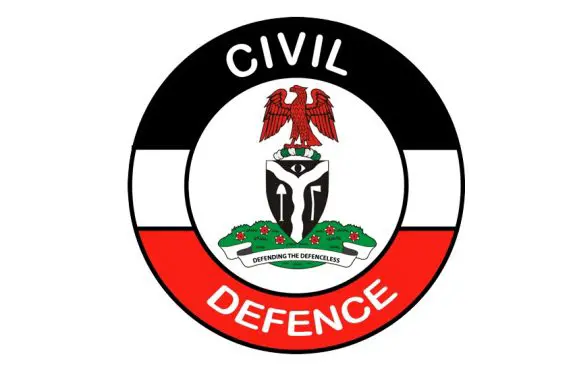 The Nigerian Security and Civil Defence Corps (NSCDC), Ekiti State Command, says it has arrested a herbalist, Oba Matthew, for allegedly performing a money ritual for two young men.
The NSCDC alleged that the ritual that Matthew, who hails from Igbemo-Ekiti and resided along the Afao road, Ekiti, did for the men went awry and the latter were currently receiving treatment at the state teaching hospital.
The two men were said to have come to Ado-Ekiti to procure money ritual from the herbalist. "But", according to the NSCDC, "the concoction he prepared for them somehow failed and they were attacked by some unseen spirits. The young men lost their senses immediately and started showing traits of misbehaviour in public."
Speaking yesterday on behalf of the Corps State Commandant, Mr Solomon Iyamu, its Public Relations Officer, Tolu Afolabi, said the two young men bore the same first name, Gbenga, but their surnames were yet to be confirmed.
Afolabi said, "we are yet to interview them as they are receiving treatment at the hospital. The men were caught along Afao road misbehaving after the ritual failed them.  They were incoherent, saying the herbalist gave them a concoction to drink, which later had a negative effect on them."