Rev. Abimbola Esther Ajayi is a white garment clergy and philanthropist. She is the founder of the Love of Christ Generation Church, C & S (Iya Adura), London. She has touched and changed many lives with through her ministry and humanitarian foundation.
Apart for perpetually spreading the gospel and winning souls for Christ many dimed hopes have been rekindled through her humanitarian services. She is the founder of Esther Abimbola foundation
Here are interesting facts about her that you probably don't know.
Early Life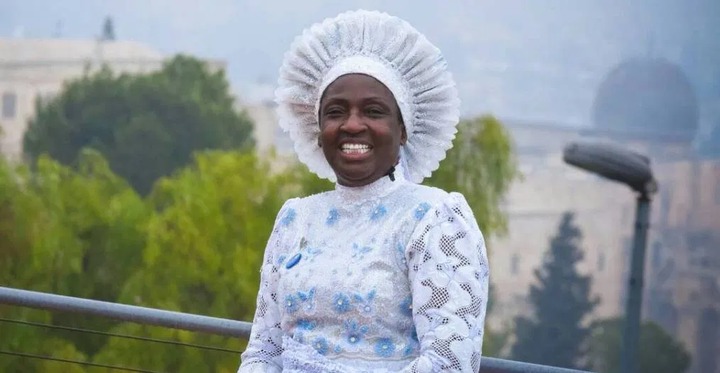 Born on April 8 into Christian family. According to her, it was her great-grandfather that brought the Methodist church to Agboyi town in Lagos.
She started seeing signings of being special from a tender age. She narrated how at a young age when are mother was critically ill, she was asked to pray for her and health improved from the following day.
Also, she once prayed for a pregnant woman who was long overdue for delivery and she was delivered of a baby.
Esther Ajayi grew up to become a thriving entrepreneur. She has been fending for her parents from age 20. At 25 she built her first house which was a storey building, which she keep in care of her parents.
How She Became Pastor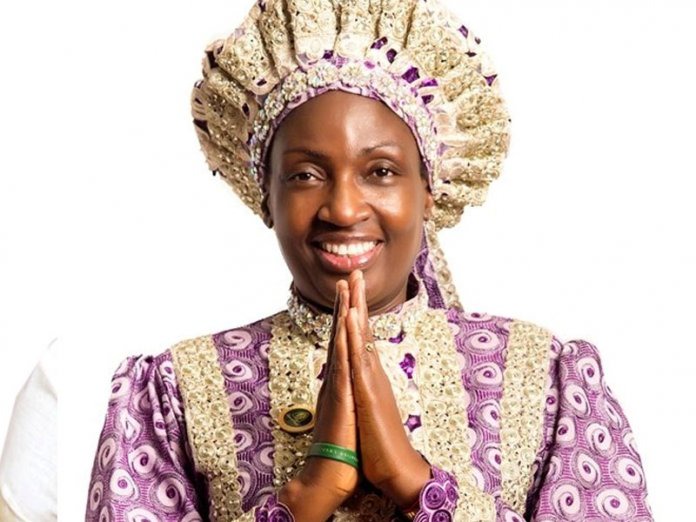 Esther Ajayi divine calling to start a ministry was an interesting one. In an exclusive interview with Kemi Ashifon, she said " I've always had dreams of having a bell and a big Bible in my hands. I dreamt of sending people out of church that have gone fetish and cleansing dirty altars." "My journey to ministry kick-started in 1997, when as a businesswoman, the then, National Electric Power Authority, NEPA owed me N4.2m. I was in Abuja and was bent retrieving my money because I was owing a bank and was servicing heavily. One day, I boarded a taxi and as my usual practice, I would always pray every hour. The taxi driver, who I called Baba Ogbomoso (he's late now) saw me praying in the taxi at 3pm and I asked if he would join me. We prayed together after which he asked if all was well. I told him about NEPA owing me. He quickly asked me if I would meet a woman of God to pray for me. Desperate for help, I agreed to see the prophetess. That was how I met Rev Esther Oguntoyinbo. Immediately I got there, she knelt down and asked me to pray for her. I was confused and wondered what she was saying because I had come to her to pray for me. She persisted and I just said a short prayer. Then, she said God wants me to carry His cross and that God would prove this with the payment from NEPA, which she said, would be paid within 7 days. That way, I would know that God wants me to carry His cross. Before I left her place, again, she asked me to pray for her."
"On my way back, I wasn't pleased with what the prophetess said because I needed my money to be paid and not carrying any cross. But on the fifth day, I went to methe gospel."
"That was how I started preaching and I would preach on my streets, everywhere and even when we came to London. I would ring the bell and preach the gospel on the streets of London, saying, 'repent for the kingdom of heaven is at hand.' Initially, people looked at me but they got used to it and said hello."
Family
She got married in 1984 and the union is blessed with children.
The Annual Comforter Crusade
Iya Adura has been able to do the impossible by bringing leaders of the two foremost white garment churches in Nigeria - Cherubim and Seraphim (C & S) and the Celestial Church of Christ - together.
The Comforter Crusade bring these leaders together annually for spiritual bonding exercise.
The Crusade also usually have attendance important dignitaries. The last edition has Former president Olusegun Obasanjo and Ooni of Ife, Oba Adeyeye Enitan Ogunwusi in attendance.
Feel free to share your comments