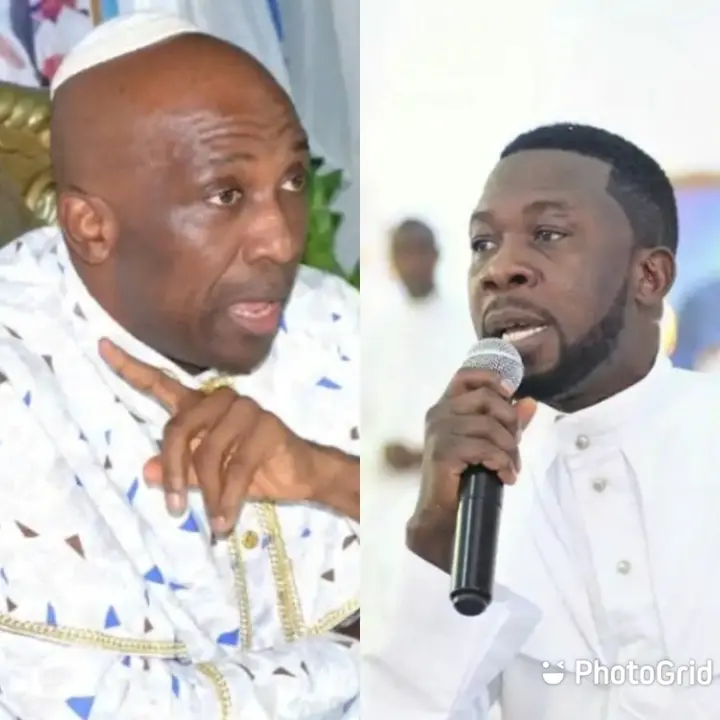 It's very clear that few days ago the shepherd of Celestial Church of Christ, Genesis Parish, named Prophet Israel Oladele was arrested by Police for 17 million fraud allegation.
Primate Ayodele said Prophet Israel Oladele Who is currently in jail should be of good courage because what he is going through is a temporal trial which he will overcome soon.
Primate Elijah Ayodele assured prophet Israel that he will continue praying for him and also promised to visit him as soon as possible.
Primate Elijah revealed this message via a telephone conversation encouraging the prophet of God who is currently facing hard time in jail.
"it's unfortunate that this ugly incident happened to Prophet Israel Oladele, who is a great man of God.
"Whatever is happening to him is just trial that will not last."
I will continue praying for him and also pay him a visit soon.
"I will continue to recommend him as a great man of God.
"Tough times like this happens to great people, but is a matter of time, they will overcome.
"I want to encourage prophet Israel ayodele to be courageous, fortified and be focused.
"I know he is going to a greater place.
"I am supporting him in prayers already, " he said.
What do you think about this?