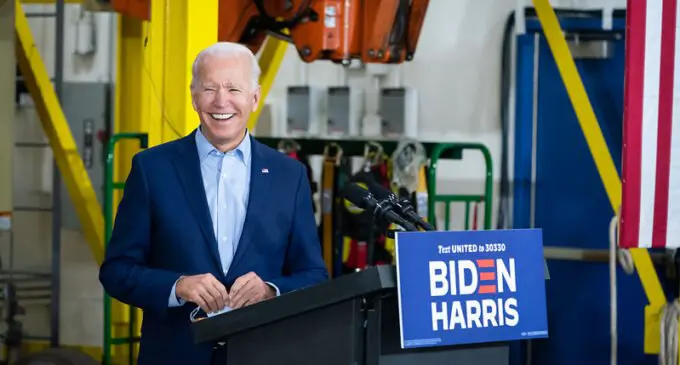 Joe Biden, candidate of the Democratic Party in the US 2020 presidential election, says it is clear that his party has won the election.
In an address on Wednesday, Biden thanked Americans for supporting him.
The former US vice-president said the event of the last few days has shown that democracy is alive in America.
He praised the people for turning out en masse, saying over 150 million people voted in the election.
Shortly after his speech, he was projected winner of Michigan, pushing his electoral votes to 53.