A new time table recently emerged on social media some hours ago and it included some merriments to keep the mind ,body and soul of the protesters together in this trying times.
This has gone way beyond the usual way of protesting. There is a saying that goes; when life throws you a lemon, make lemonade out of it. This is what Nigerians are doing at the moment. Instead of being sad and depressed with the way the End SARS issue is been addressed by the Nigerian government. They have decided to take a chill pill and fuse in extra curricular activities to make the protest going.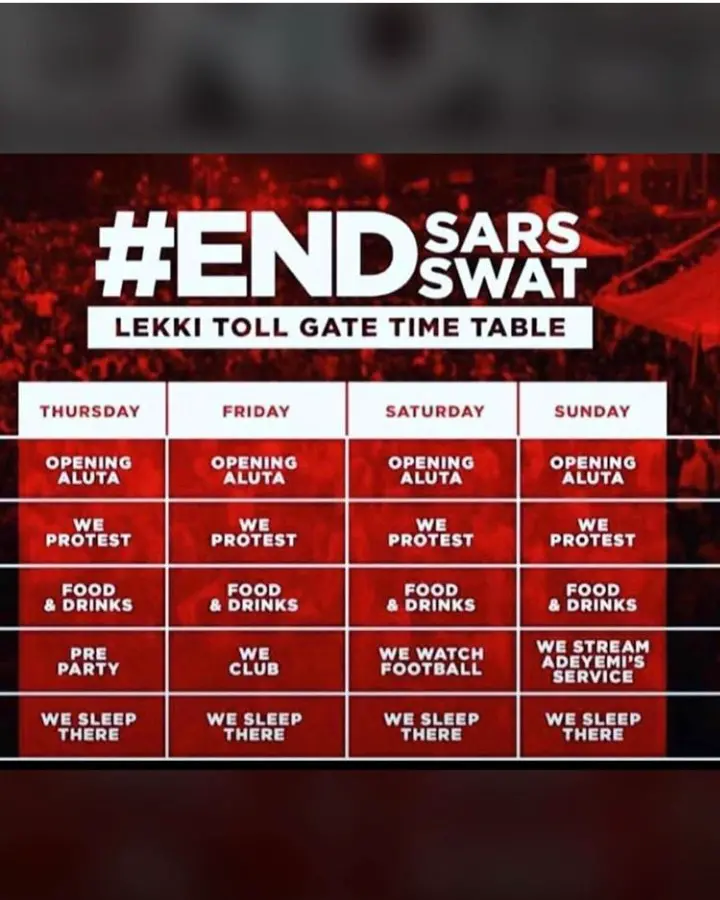 However, some individuals are not having it as it seems Nigerians are beginning to lose their focus and the main point of the protest.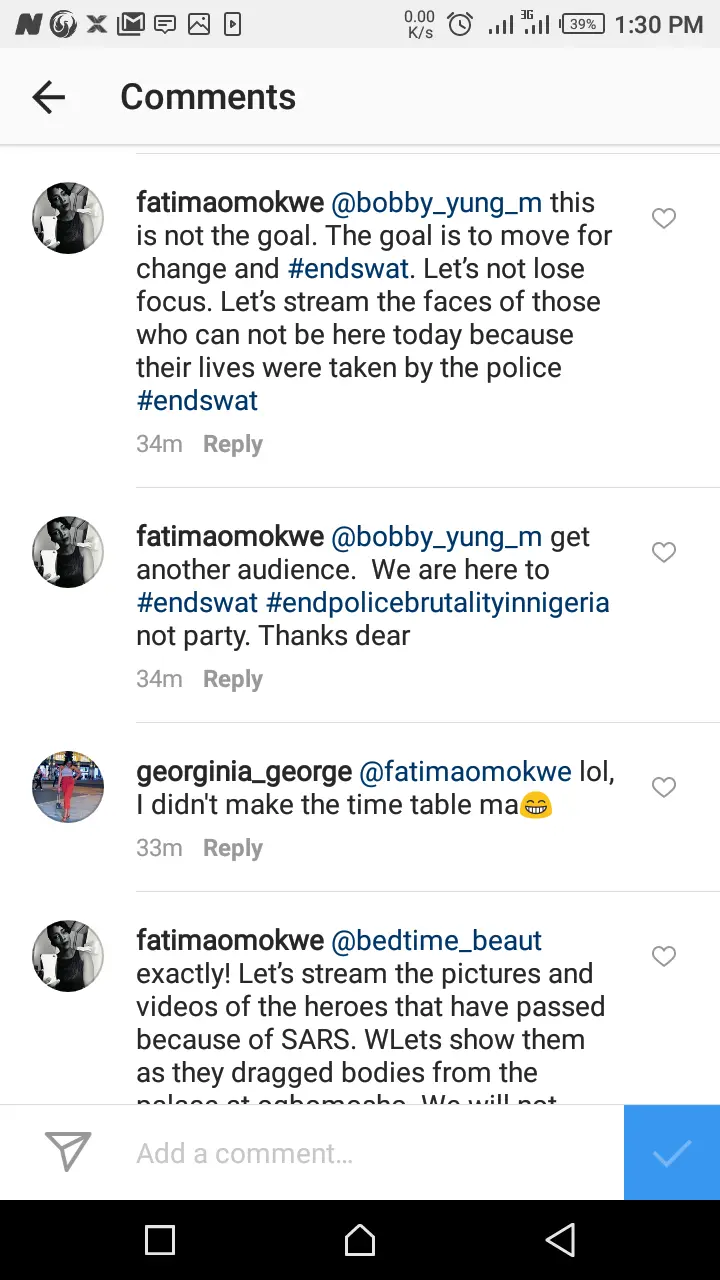 That the goal and aim of the protest is to move for change in the Nigerian police force and not to club and watch football as the time table showcased.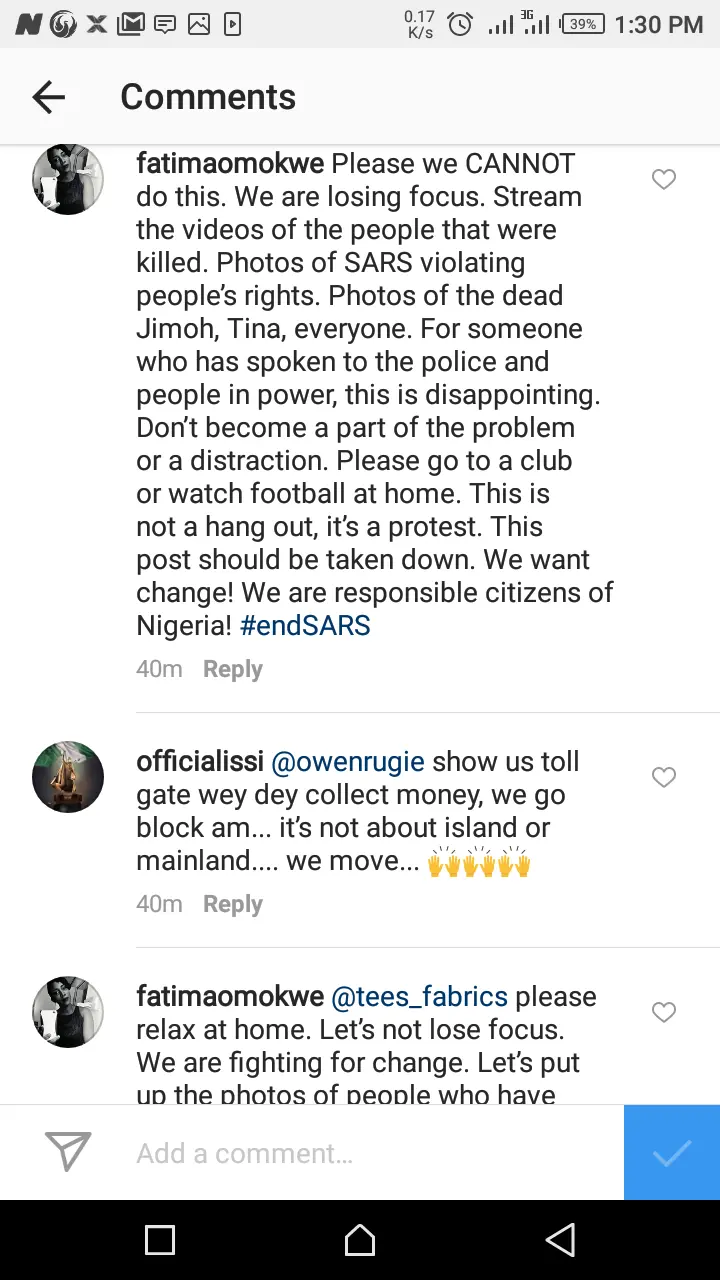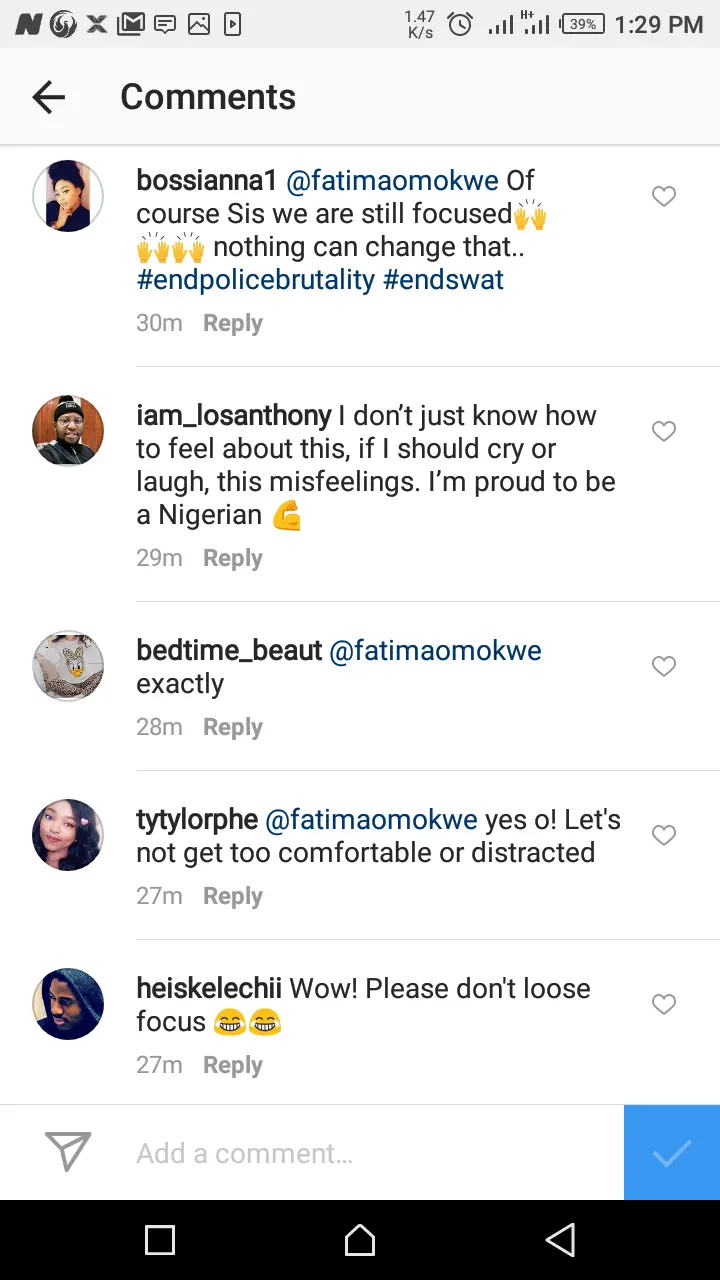 As seen in some of the screenshots many people are against the idea of this time table that included clubbing and watching of football.
However, to my understanding I think this is just a way of keeping the body, mind and soul together. After all 'body no be firewood'. Men has got to enjoy.
But while they are at that,they shouldn't let it be a distraction and hence make them loose focus and in end achieving nothing.
Do you agree with this time table? Do you think its going to help in boosting the energy and zeal of the protesters?
But come to think of it, this protest is nothing like I have ever seen, Nigerians should be crowned an enjoyment nation. This is truly protest on another Level!.
Photo and Screen Credit: Instagram