The EndSARs protest is still going on in places like Lagos, Abuja, and other states in the country.
Many people have condemned the activities of the Special Anti-Robbery Squad (SARS) which was initially disbanded by the Inspector General Of Police some days ago. The Special Anti-Robbery Squad (SARS) have been replaced by the SWAT team, according to the IGP this new team will be entirely different from the former police Unit known as SARS.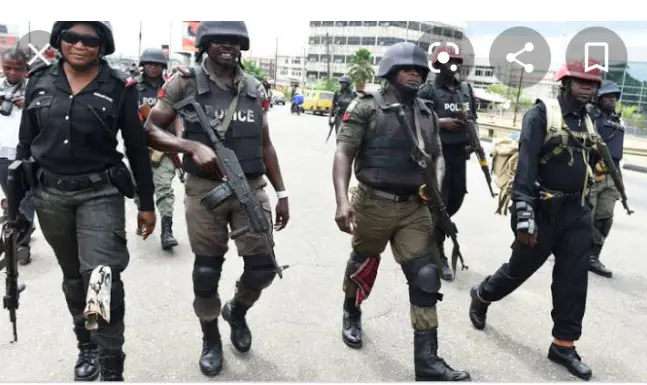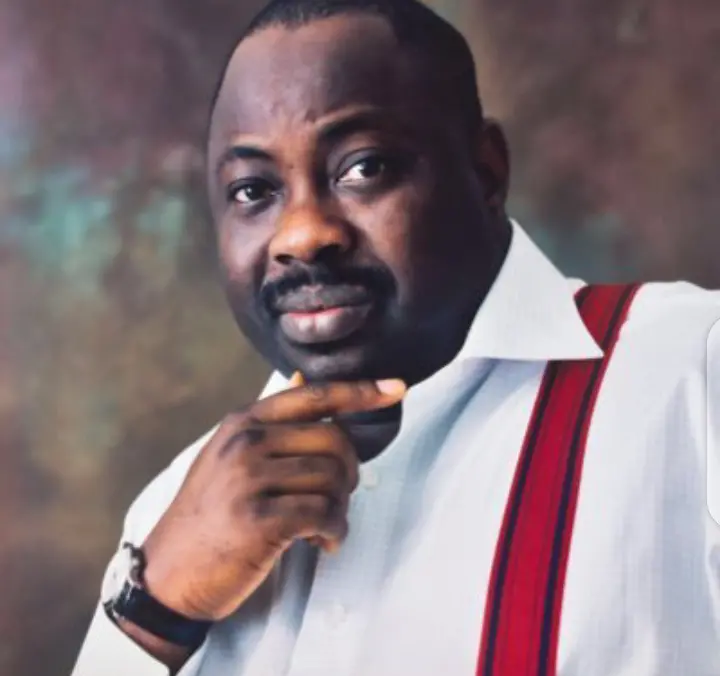 See the post below.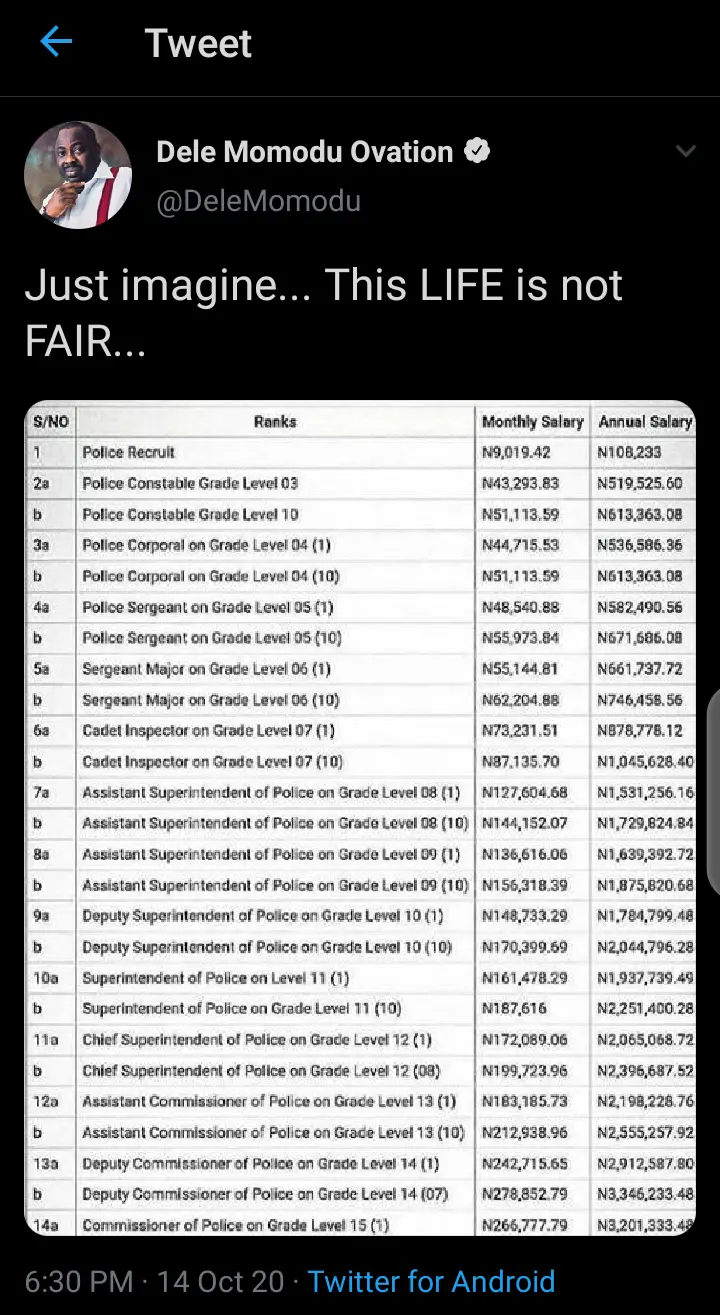 See how Nigerians reacted to this.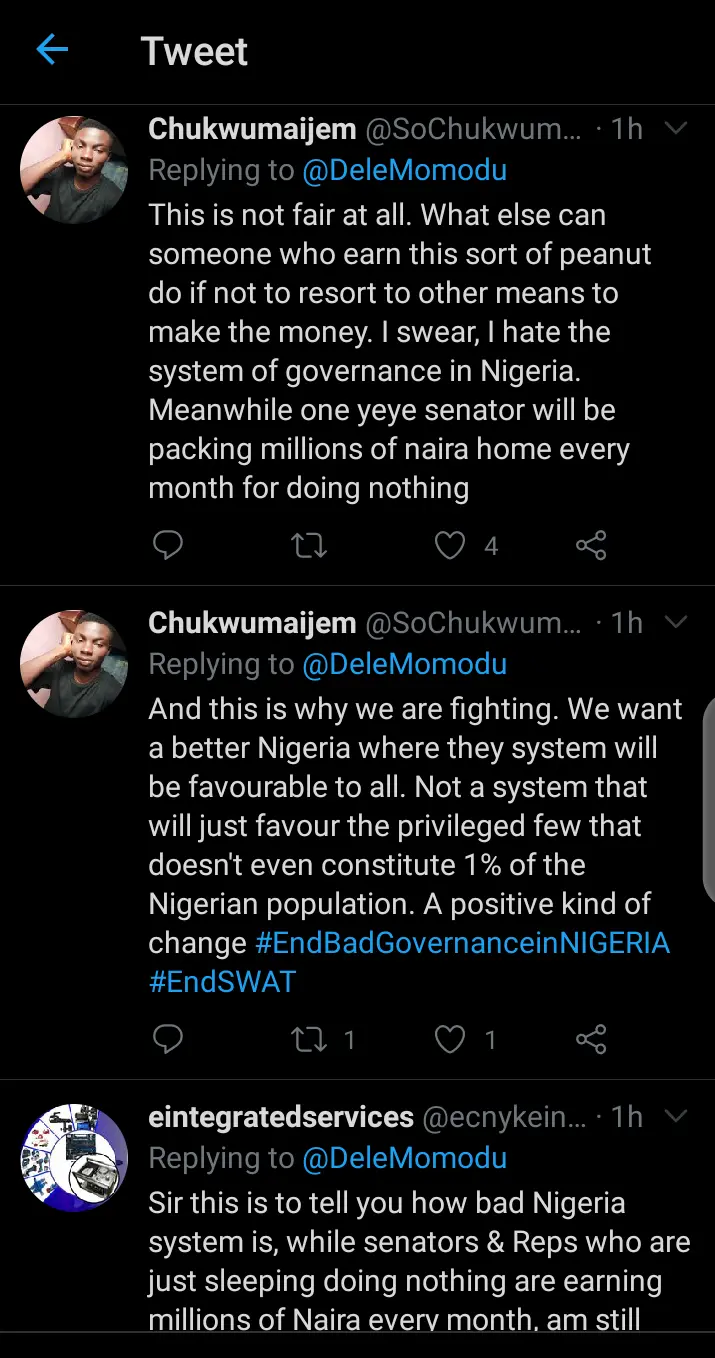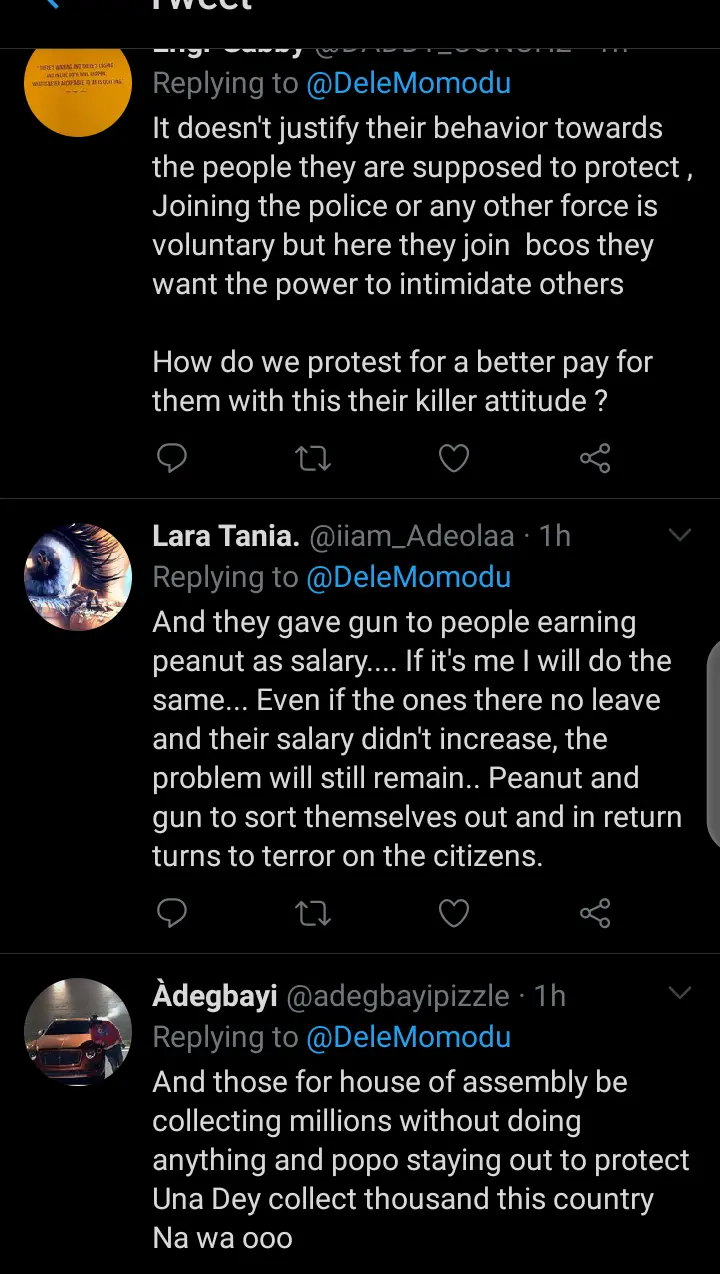 @Ake "Can you imagine! This is the salary of the people paid to protect us all! No wonder they decent on the citizens to top up their salaries! What a pity! And the so call Senators are claiming millions for sitting doing nothing 🙄! What a waste of space !! Sad!."
@SoChukwuma "This is not fair at all. What else can someone who earn this sort of peanut do if not to resort to other means to make the money? I swear, I hate the system of governance in Nigeria. Meanwhile, one yeye senator will be packing millions of naira home every month for doing nothing."
@ecnyke "Sir this is to tell you how bad Nigeria system is, while senators & Reps who are just sleeping doing nothing are earning millions of Naira every month, am still asking my why can't Senators, governors, reps be earning 1M naira as monthly salary, there doing nothing, God help us."
@Detunji "I know about this for long hence my advocacy all along for remuneration and welfare improvement for Honorable Members of the @PoliceNG
I wanted so much to be a full Policeman as a kid but for ds & many others, it was a join d Police Force make I die for my mother."
@Daddy "It doesn't justify their behavior towards the people they are supposed to protect, Joining the police or any other force is voluntary but here they join bcos they want the power to intimidate others
How do we protest for better pay for them with this their killer attitude ?."
@adebgayi "And those for the house of assembly be collecting millions without doing anything and popo staying out to protect Una Dey collect thousand this country Na wa ooo."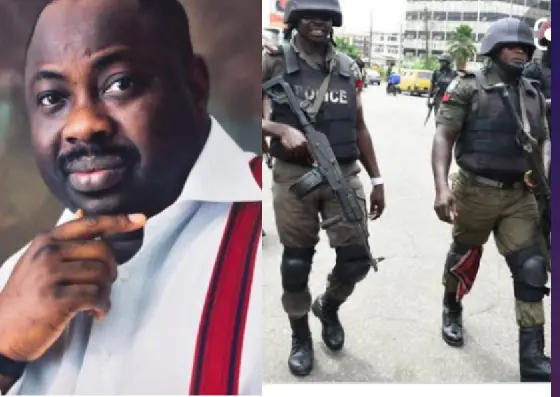 Reacting to the salary breakdown, many Nigeria's have shown a sense of pity as to why the Nigerian police are behaving the way they do. They describe the peanuts compare to what the judiciary and government collect monthly.
Note: I do not in any way support police brutality. But after we achieve our aim on ending SARS and SWAT, we can as well suggest an improvement in their, especially for the good eggs in them. Just like the type seen in Akwa ibom and Enugu during the protests.
What are your thoughts on this, drop your comment in the comments section below.