774,000 FG Jobs: See the list of shortlisted candidates for Ifo Local Govt and documentation procedures.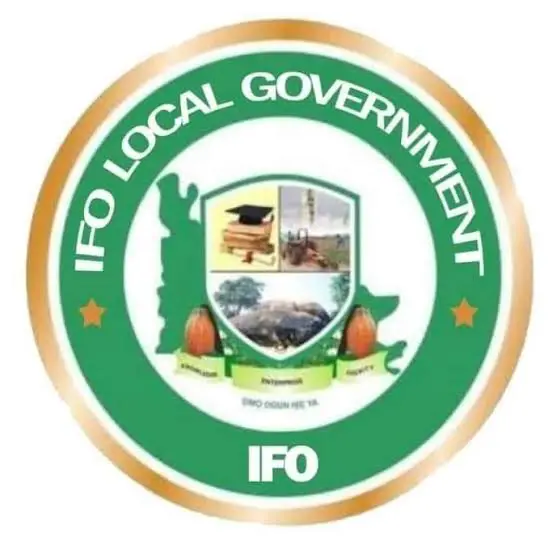 According to Honourable Fola Salami; the Chairman, Transition Committee, Ifo Local Government, the shortlisted beneficiaries of the 774,000 Federal Government Special Public Works Programme for Ifo Local Government who had missed the previous registration process are to report to Ifo Local government Secretariat, Ifo on Friday, 30th of November, 2020 for their documentation.
-- The shortlisted beneficiaries are to come along with a valid means of identification and 2 passport photographs.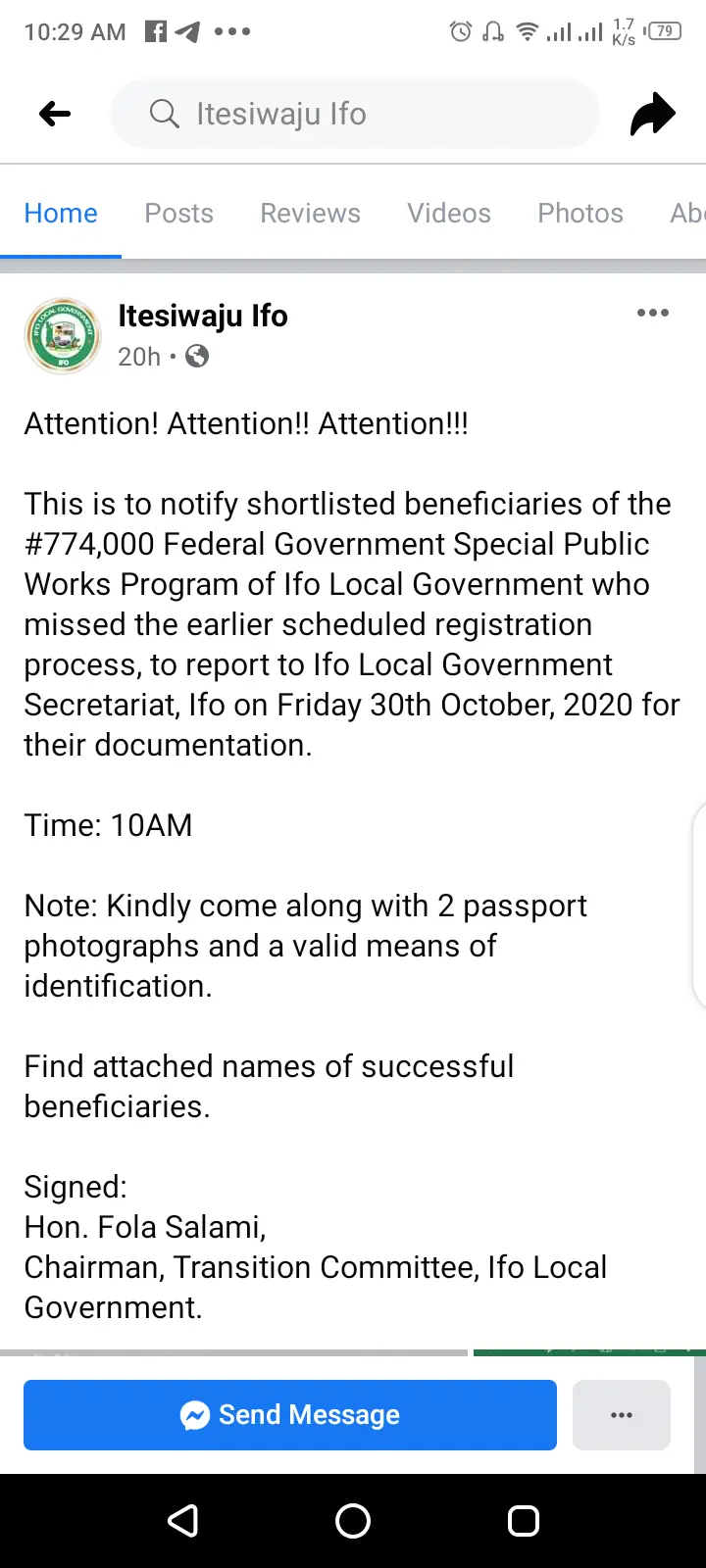 If you are yet to check the list of shortlisted beneficiaries for Ifo Local Government, Check the attached pictures below;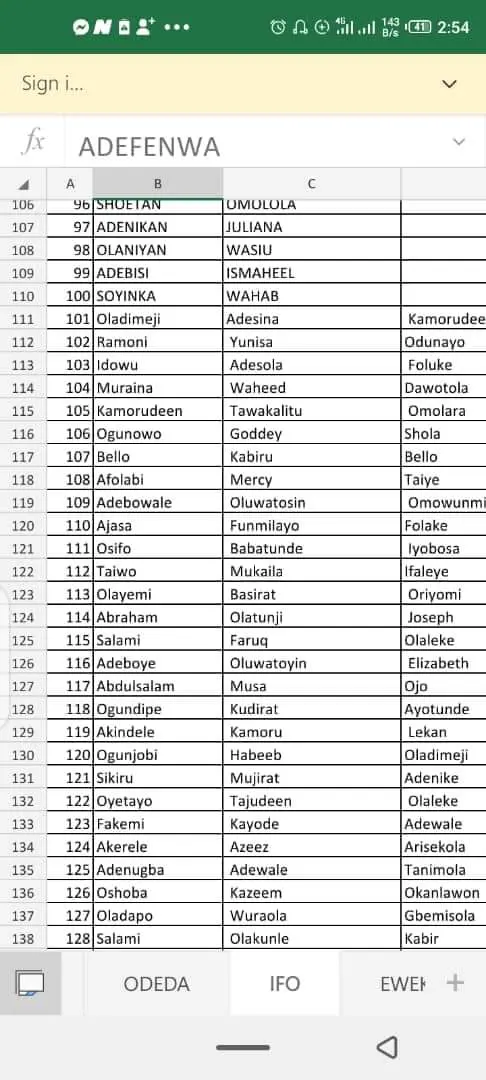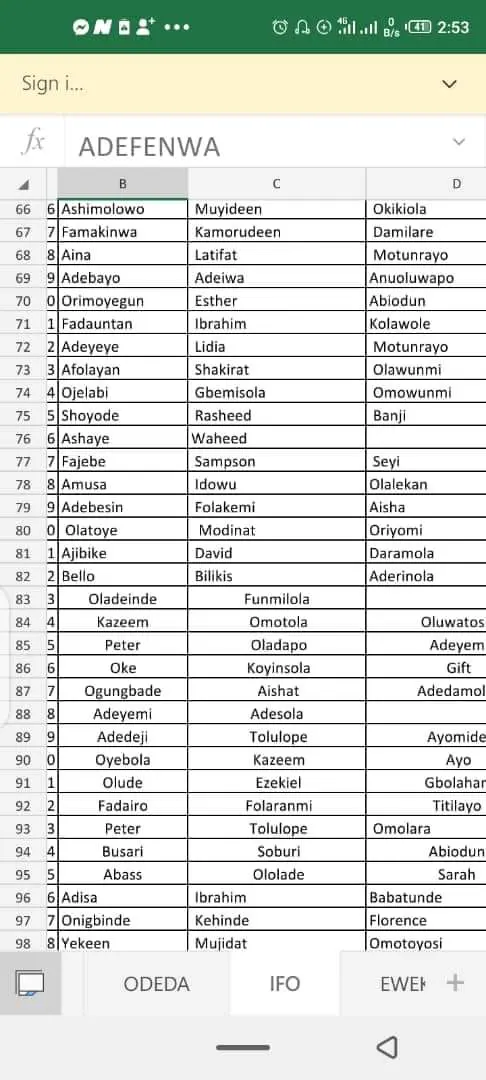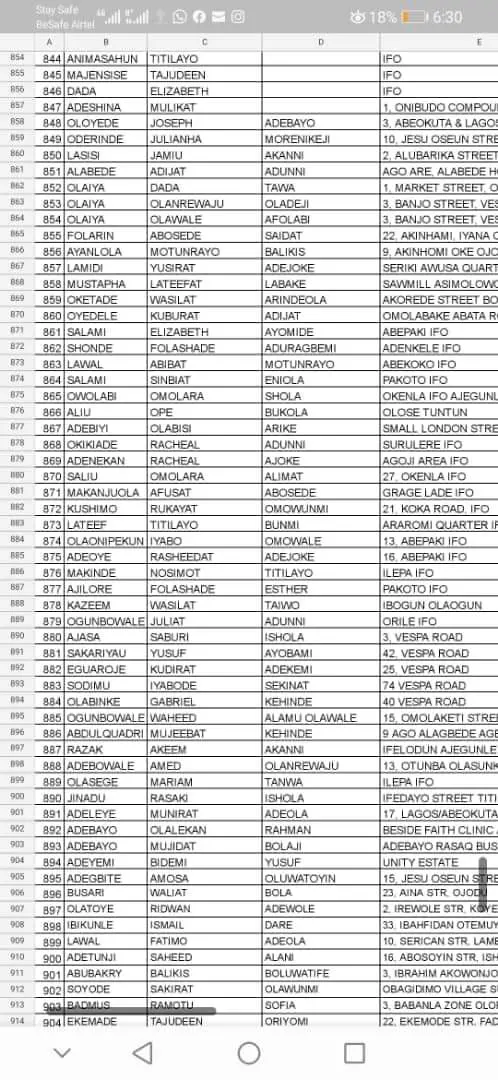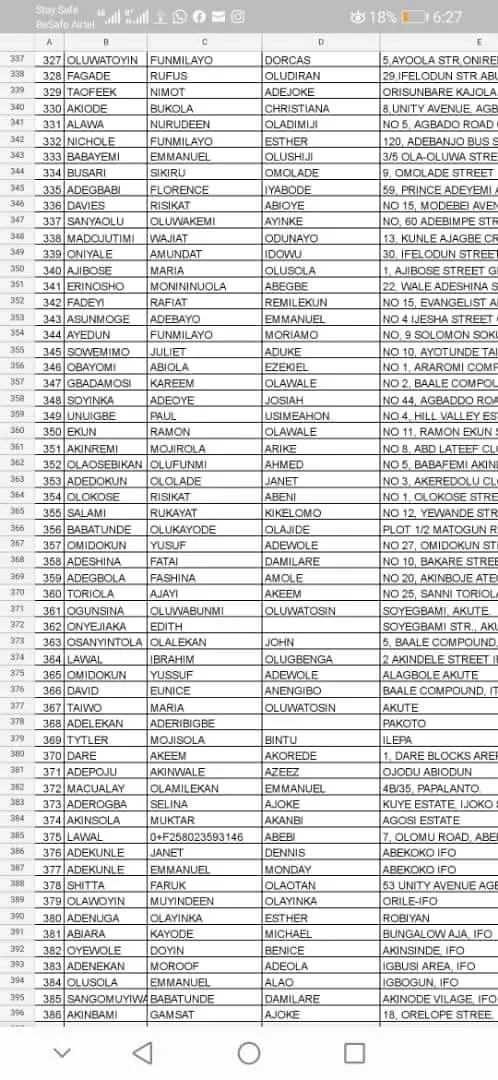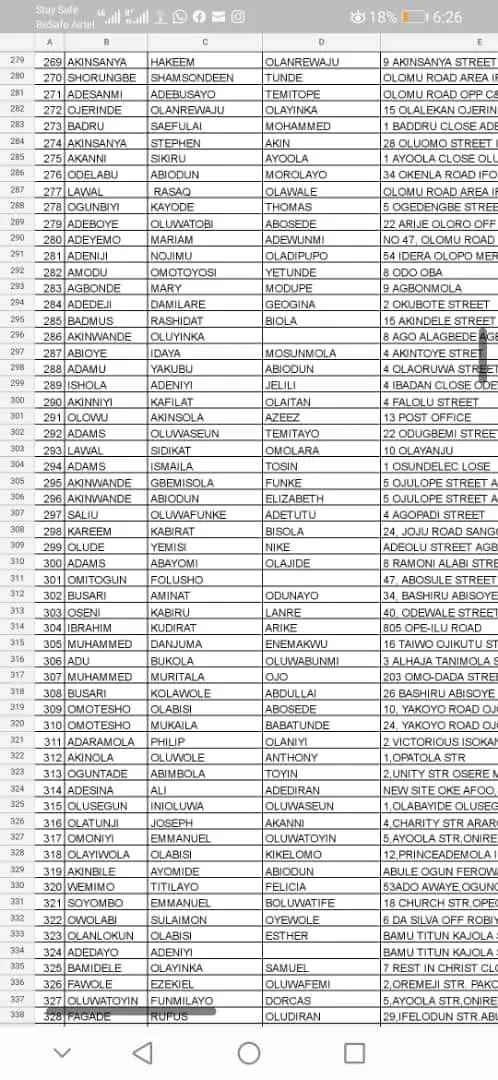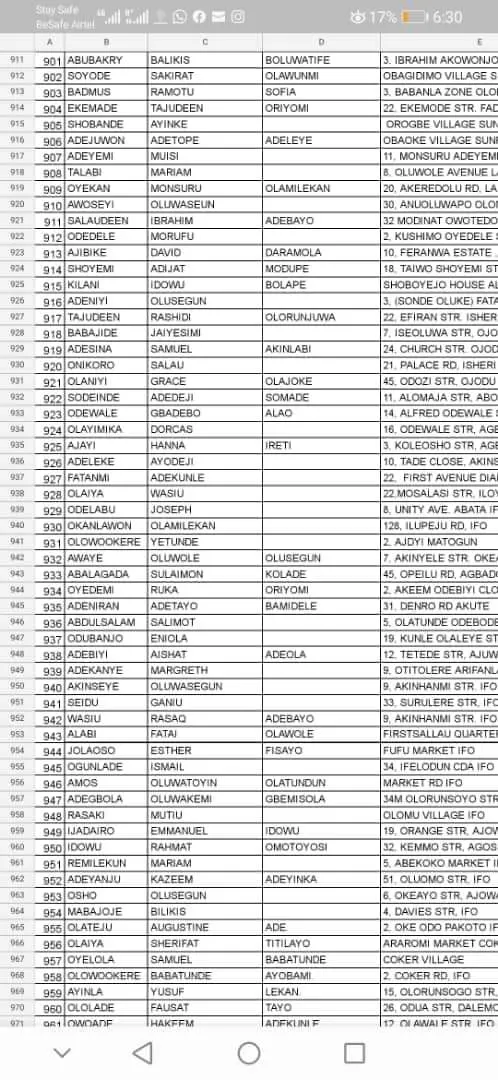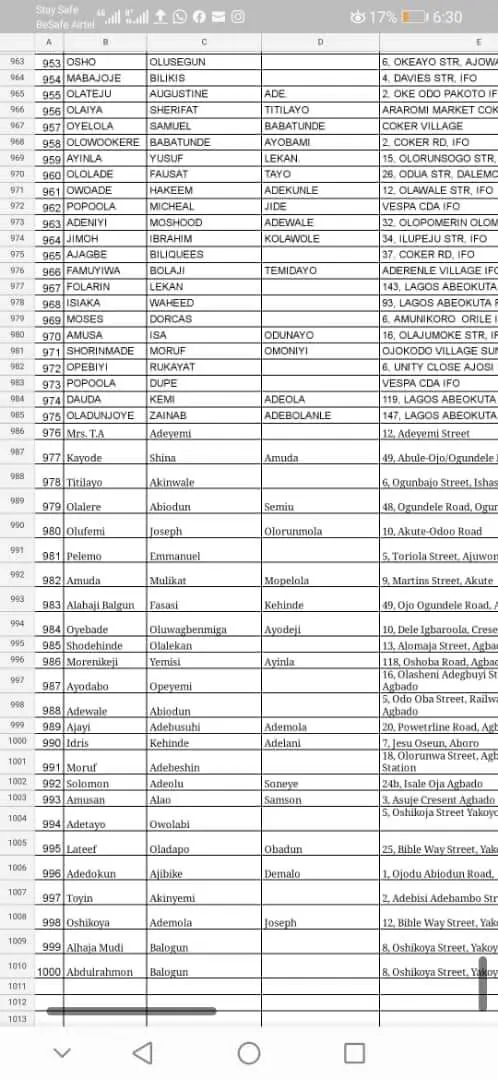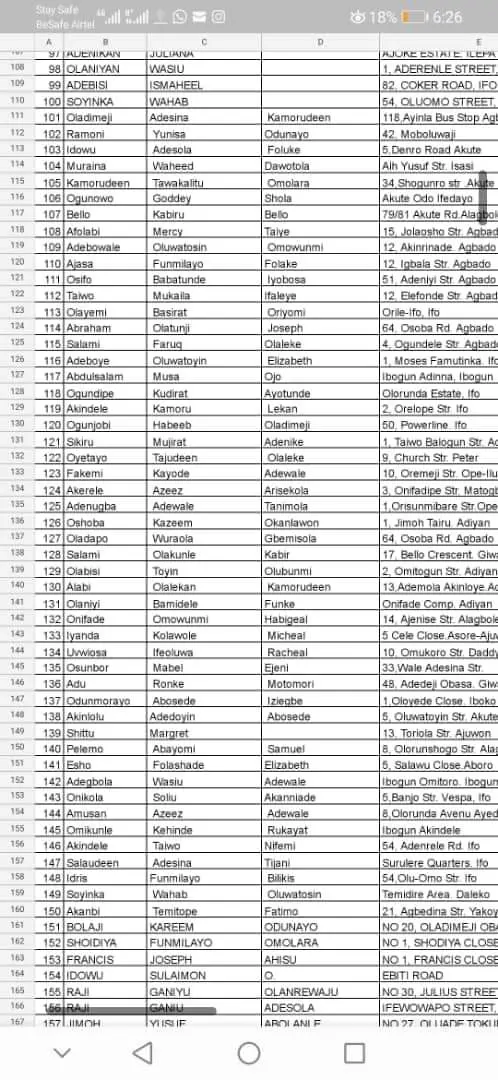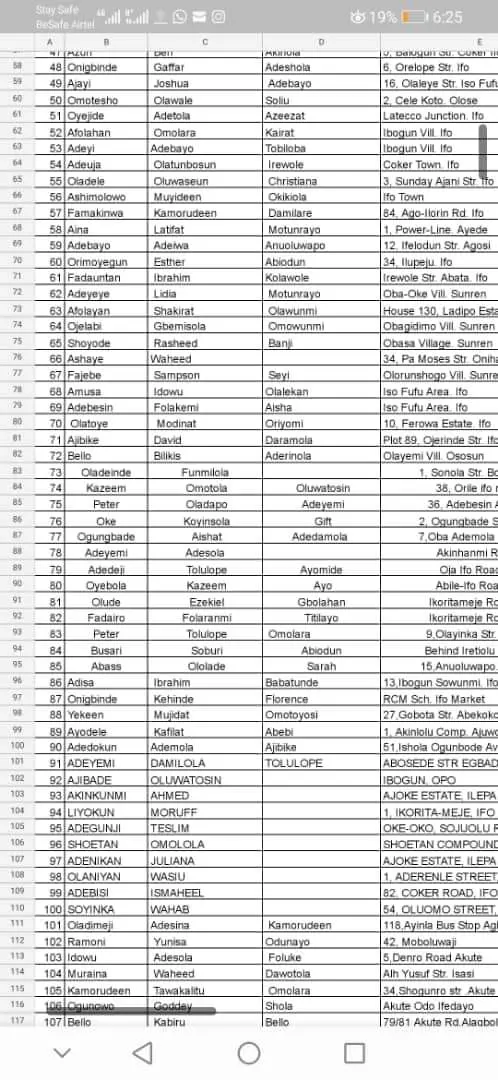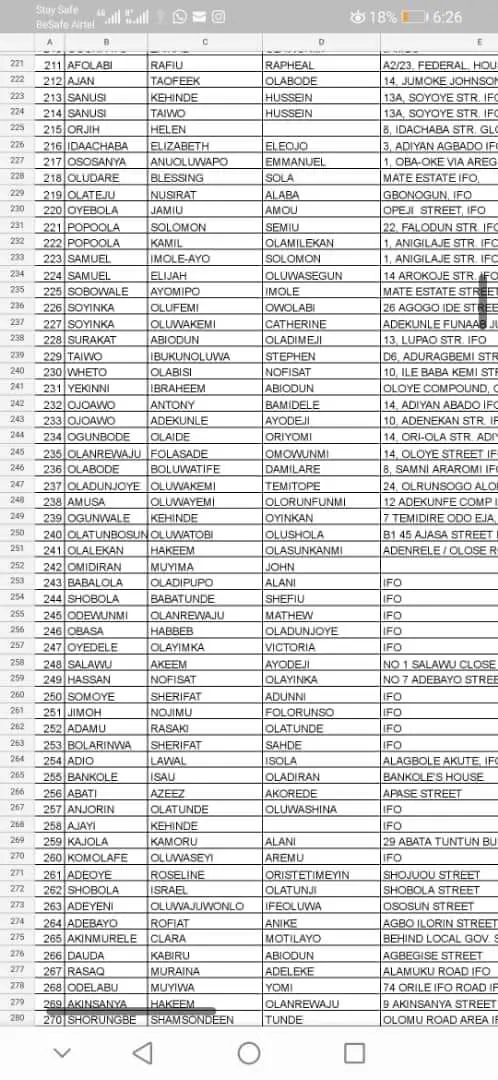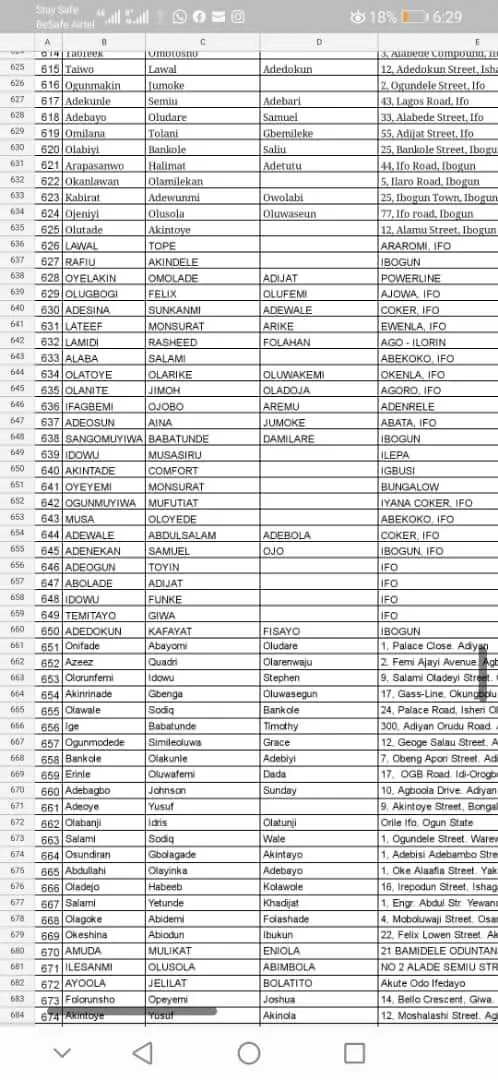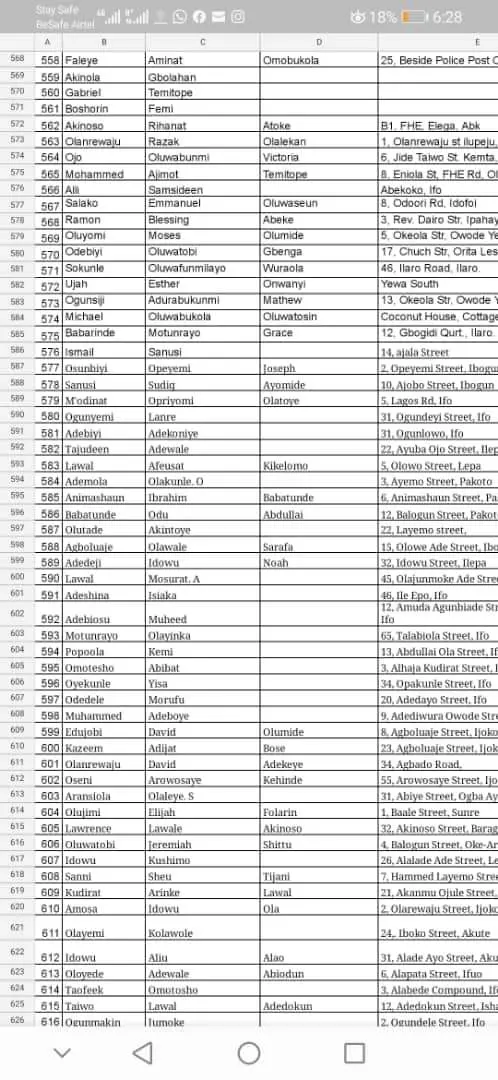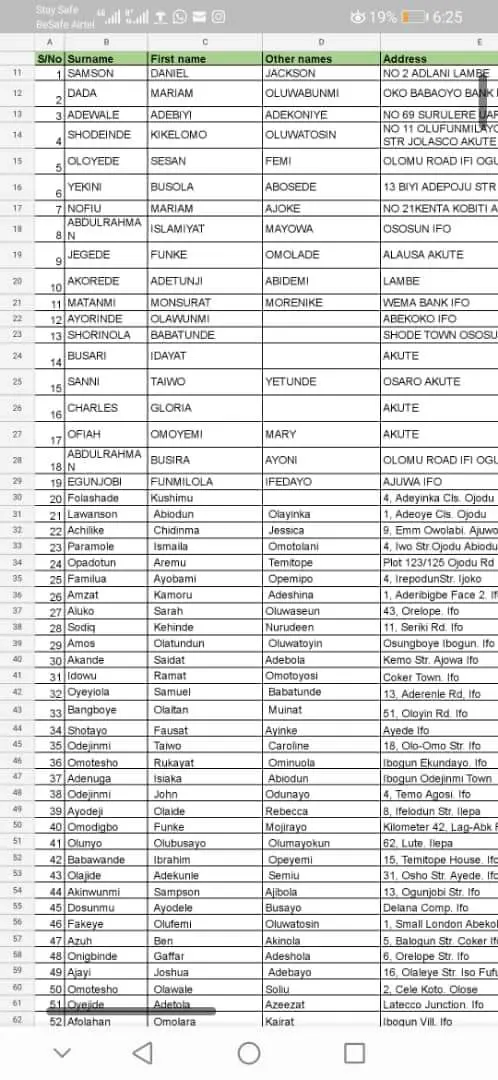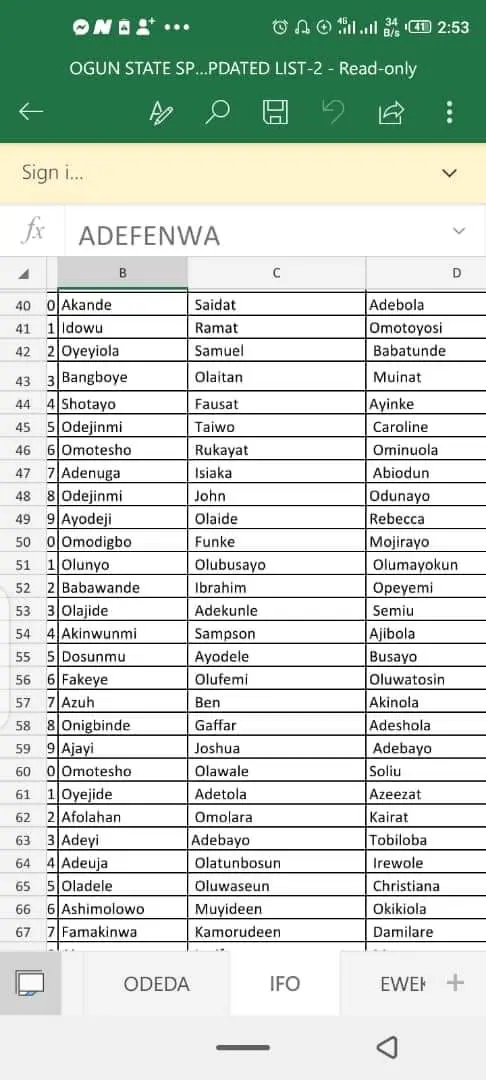 Recall that the date of registration was formerly rescheduled to the 26th of October, 2020. In order to engender more inclusion, the Chairman, Transition Committee has announced that those who missed the previous exercise can do their documentation tomorrow.