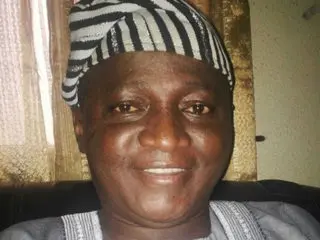 Governor Dapo Abiodun and members of his cabinet have refused to cease media space for negative reasons. After, the recent appointment of Mr. Tunde Oladunjoye as board chairman of Ogun State Television Authority by Governor Dapo Abiodun, record is being sought after.
Justice Olukayode Somolu's (rtd) panel had declared Tunde Oladunjoye, Ogun State Television, OGTV Board Chairman-Designate as unfit to hold public office.
Oladunjoye, who is the Publicity Secretary of Ogun State All Progressives Congress Caretaker Committee, was named in the 10 man committee recently released by Governor Dapo Abiodun as Chairman of OGTV board.
Justice Somolu's panel, which was set up by the former Governor Gbenga Daniel indicted Oladunjoye of complicity in December 2009 mayhem which happened in Ijebu-Ife leading to death of many people and lost of properties.
In his memoirs 'Daniel in the Lion's Den', particularly in page 233, the former Governor described how Oladunjoye attempted stopping the panel through a court process in Abuja but failed.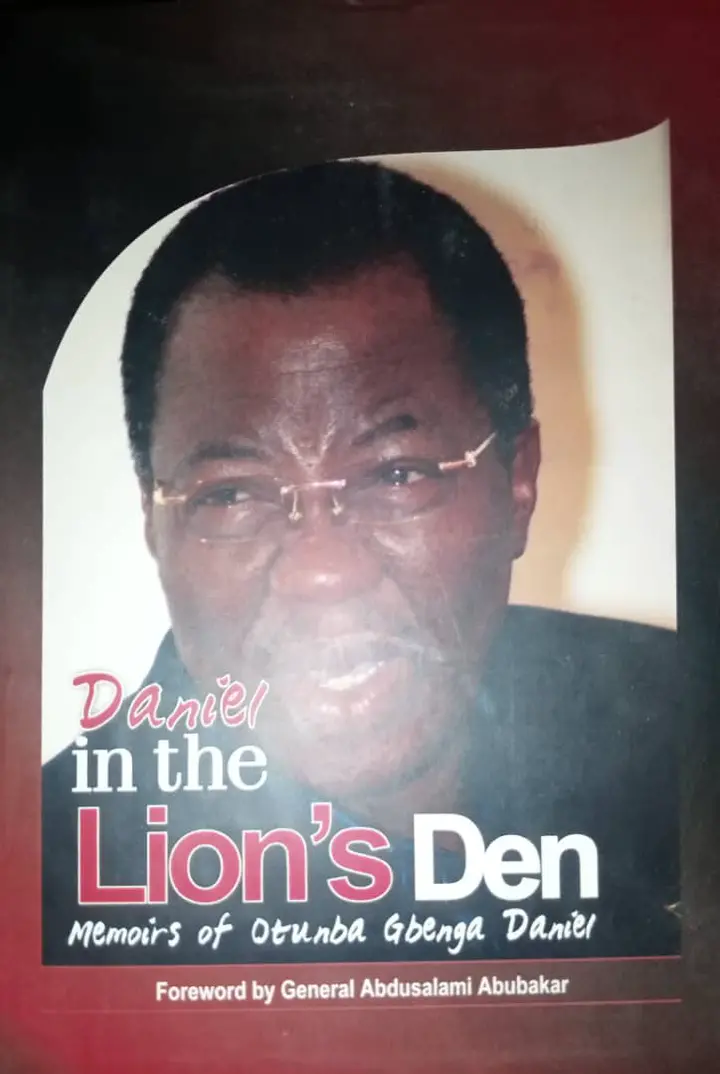 He also described how Oladunjoye lied against the then police Commissioner that he was giving security reports to the then CP, only to allegedly changed tone and claimed to have lost his phone when he was demanded to handover his phone to DSS for investigation.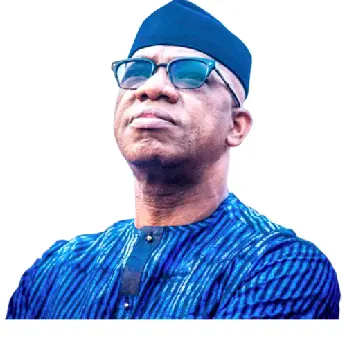 The former Governor said after Oladunjoye was removed from office based on the recommendation of the of the panel, there was no evil on earth that he (Oladunjoye) didn't attempted against him.
He said, "A few years ago, around 2004, a friend of our administration introduced Oladunjoye to me as one of the young, up and coming, politicians being suppressed in his home constituency by older political leaders.
"Given my disposition to encourage and empower young and energetic Nigerians in whatever productive engagements they pursue, I singled him out for favour, positioned him in the leadership structure of his Ijebu-East Local Government Area, and in due course, facilitated his emergence as the Chairman of the Local Government.
"This fellow, who turned out to be an agent provocateur, was removed from office after the Ijebu-Ife mayhem of Dec 2009 during which a Police Commissioner, Mr Oladokun Omolodun, was murdered.
"Immediately after his removal from office, based on the recommendations of the Commission of Inquiry constituted to probe the Ijebu-Ife disorder, he worked, briefly, for Prince Buruji Kashamu. Before long, Prince Kashamu discovered the reprehensible character that Oladunjoye was and sacked him.
"This fellow, in essence and disposition, reminds me of the tragic-comic character, named Servilius Casca, in the "Tragedy of Julius Caesar", the epic drama written by Williams Shakespeare.
"In recommending Tunde Oladunjoye for removal as Chairman of Ijebu East LG Council, the Hon Justice Olukayode Somolu (rtd) Panel, which looked into the Ijebu-Ife mayhem while Oladunjoye was in office, stated inter alia: "..The Chairman, Ijebu East LGC, ….where the mayhem occurred, Mr Tunde Oladunjoye, has shown himself to be a very bad example of an elected public official.
"His conducts were not only appalling but morally reprehensible. Right from 1st Dec 2009, when the crisis erupted, resulting in such magnitude of loss of lives and property, he has not demonstrated an atom of human feeling for the constituents he was elected to serve.
"To say the least, Mr Tunde Oladunjoye is NOT A SUITABLE PERSON to hold any public office. We accordingly recommend that he be suspended from office forthwith…in addition, we hereby recommend the immediate arrest and investigation of Mr Tunde Oladunjoye by the Police….
"Since the recommended removal, there was no evil under the sun that Oladunjoye had not planned and attempted to execute against my person and members of my family."
Daniels further said, "In committing him to Prison for contempt of Court, Justice Charles Archibong of the Federal High Court, Lagos, in his ruling of July 4, 2012, ordered the Assistant Inspector General of Police (AIG), Zone II, to execute his Order by remanding Tunde Oladunjoye and 2 others in prison custody for 6 months for criminal contempt. To date, the said Oladunjoye is a fugitive from the law."