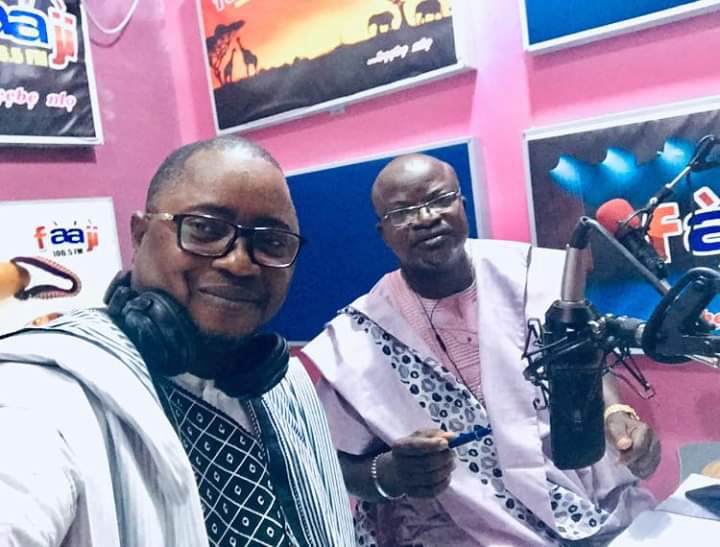 The duo of Bashiru Adisa and Ambrose Olutayo Somide threw jabs at each other today during their weekly programme on Africa Independent Television, Mini Jojo.
A comedian known as MOG was on the television programme today.
Ambrose Somide was the first to cast the stone when he said the guest comedian started his career in a modernised way, unlike 'someone' who started under a banana plantation in those days, making a veiled reference to Baba Gboin.
But Bashiru Adisa, known as Baba Gboin, wasted no time in replying Ambrose, saying, "I know you're referring to me. Yes I started under the banana tree at NTA 7. But there is 'somebody' who didn't get a job even with his Master's degree, until he came to this job. Now he is our boss." The show erupted with laughter.
The two presenters have been together for decades.
Ambrose Somide studied urban and regional planning at the University of Ife. He is now the Managing Director of Daar Communications radio services.
The duo are indigenes of Abeokuta, the Ogun State capital.