Former Oyo state governor, Dr Victor Omololu Olunloyo is critically ill and needs bailout from present administration, Sentry, a Saturday column on The Nations report.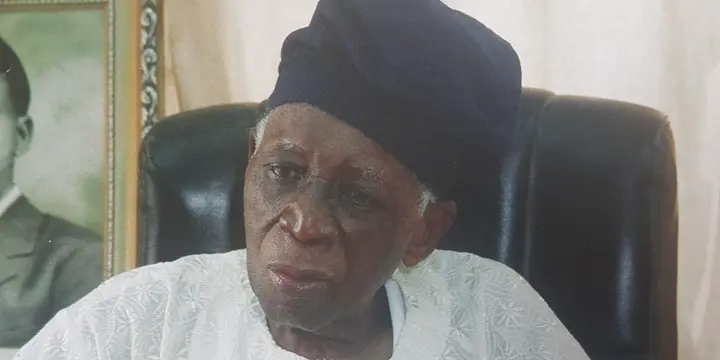 According to the report, the second Republic Governor is down with stroke at his Ibadan home.
The report further stated that the ex-governor needs fund to buy drugs.
"The financial condition of the ex-governor is said to be so precarious that a few thousands matter to him a lot.
"His health was believed to have deteriorated on account of the "neglect" he has suffered from successive governments in the state," the Sentry column of The Nation said.
The Nation reports that due to the octogenarian's ill-health, a Nigerian professor based in the UK got in touch with a key official in the administration of Governor Seyi Makinde for a bailout, but the official, who was a member of the House of Representatives, did not draw the attention of the governor to his plight.
"The former Rep was said to be angry that Olunloyo was not there for him politically when he needed him."
Insideoyo.com could not independently verified the illness and several calls put to Kemi Olunloyo, the former governor's daughter, were not connected on Friday night and Saturday morning. All her social media accounts have been deactivated as at this time.
InsideOyo is an independent news medium for up-to-date events and happenings within and around Oyo state, Nigeria.