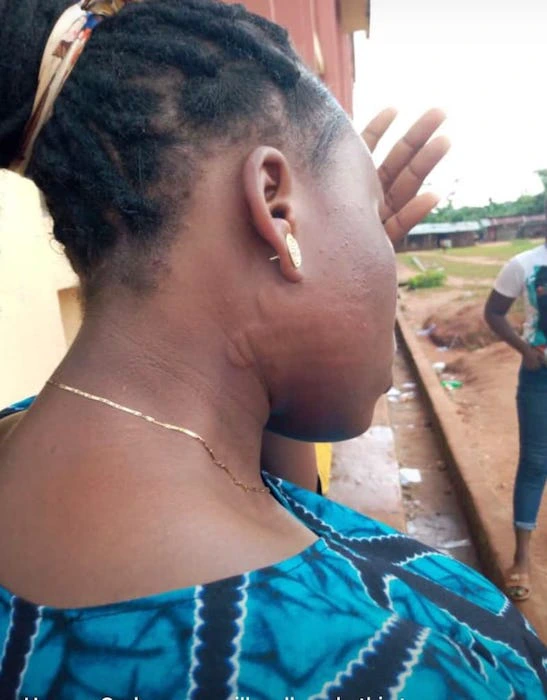 This happened in my school today Ambrose Ali University(AAU) where a lecturer physically abused some female students
National Association Of Students Activist Condemns The Physical Harassment Melted On Timinimi Deborah And Osaghale Rosemary By Mallam U.A.C Aliu Of The English Department
The Ambrose Alli University, Ekpoma prides itself as a cosmopolitan University and over the years has maintained the status quo of excellence among her peers in Nigeria and the world at large
I now see the reason for the backwardness of my Nation, we blame those at the corridor of "power" forgetting those at the corridor of "education"; the corridor of "common sense ".
I am a discussant of History and it has made me realize that from time immemorial, whenever there is a problem in the society, tertiary institutions are places of solace, they are citadels of solutions.
The government would go to schools to consult undergraduates, lecturers; professors as they posed to be the backbone of the society. Now, Nigeria is in shambles, the economy is crumbling.
That Mallam U. C. Aliu of the English Department physically assaulted a student of the English Department.
That Ambrose Ali University who happens to be in the *ASUU/STUDENT committee* who are poised at maintaining cordial relationships between Student and lecturer have since been harassing and placing fear in the mind of students who are ready to learn. *HOW THEN DO WE NOW CREATE A WORKING RELATIONSHIP WITH LECTURERS AND STUDENT?*
In-Line with the Student Handbook and Degree 27 who guides both staffs and students it's against the law to harass student on any ground but rather invoke the law
On this ground, we hereby call on the Student Union Government and management of the university to wave into the issue and find a long-lasting solution to the subject matter above as its already becoming a habit and a day to day activities of lecturers who are supposed to be friendly and not a Conglomeration of Academic Ignorami.
Signed
Rafiu Azeez .O.