Imagine the Premier League era without the likes of Thierry Henry, Cristiano Ronaldo and Didier Drogba.
European football's most popular league wouldn't be the global phenomenon it is today without overseas stars like the aforementioned trio.
If the Premier League was full of just British and Irish players it would be, well, pretty boring - and not to mention a lot worse in terms of quality.
But who is the best overseas player of the Premier League era?
BBC Sport decided to ask their readers this very question and over 250,000 have cast their votes.
The winner, perhaps unsurprisingly, is Arsenal legend Henry.
The Frenchman, who scored 175 goals and provided 74 assists in 258 appearances, received a whopping 45 per cent of the votes.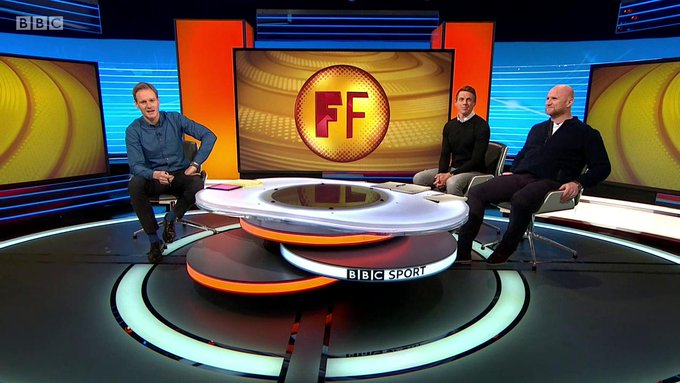 Match of the Day

✔@BBCMOTD

The winner of the best overseas player in Premier League history is...#bbcfootball #AFC

522

167 people are talking about this
Second on the list, with 14 per cent, was former Manchester United star Cristiano Ronaldo.
The Portuguese forward was inconsistent during his first three seasons at Old Trafford but transformed into a goal machine from 2006 onwards.
Ronaldo, who is now widely regarded as one of the greatest footballers of all time, scored 84 goals and registered 34 assists in 196 games for the Red Devils.
And in third place was one of the Premier League's original overseas stars: Eric Cantona.
The enigmatic Frenchman netted 70 goals and set up 56 more in 156 games for Man United.
Let's take a look at the results in full, in reverse order:
13. Jaap Stam | 0%
A man-mountain of a defender, Jaap Stam picked up less than 1 per cent of votes in this poll - which isn't that surprising when you consider he only made 79 appearances in England's top division.
= 11. David de Gea | 1%
One of three goalkeepers to make this list, the Spanish shot-stopper has been worth his weight in gold for Man Utd since his arrival in 2011.
=11. Petr Cech | 1%
Four Premier League titles, four Golden Glove awards, 443 appearances and 202 clean sheets - Petr Cech is unquestionably one of the Premier League's all-time great 'keepers.
=7. Vincent Kompany | 2%
Vincent Kompany has led by example for Manchester City since his arrival in 2008, both on and off the pitch.
=7. Patrick Vieira | 2%
Arsenal legend Patrick Vieira makes this list and deservedly so.
Roy Keane does not, by the way, because this list also discounts Irish players.
=7. Nemanja Vidic | 2%
The Serbian defender won five Premier League titles with Man Utd after striking up a legendary partnership with Rio Ferdinand.
=7. David Silva | 2%
Look up the word 'magician' in the dictionary and you'll probably see a photo of David Silva.
A brilliant, brilliant player who proves you don't need to be the tallest or strongest to flourish in English football.
6. Peter Schmeichel | 5%
The highest-rated goalkeeper on this list, Peter Schmeichel won five Premier League titles with United, keeping 128 clean sheets in the process.
5. Didier Drogba | 6%
Forcing his way into the top five, it's Chelsea hero Didier Drogba.
The Ivorian won four Premier League titles at Stamford Bridge, scoring 104 goals and providing 54 assists in 254 games.
4. Sergio Aguero | 8%
The man who scored arguably the Premier League's most famous goal on the final day of the 2011-12 season, Sergio Aguero has been consistently excellent for Man City in recent years.
He's scored 161 goals in 232 games and won three Premier League titles.
3. Eric Cantona | 12%
With his famous upturned collar, Eric Cantona brought some swagger and arrogance to a Man Utd side that desperately needed some inspiration to help them end their wait for a league title.
He helped the Red Devils win four Premier League titles in five years before retiring at the age of 30.
2. Cristiano Ronaldo | 14%
Although the best years of his career were at Real Madrid, Cristiano Ronaldo was still a force of nature at Old Trafford.
He takes second place on this list.
1. Thierry Henry | 45%
At his peak, Thierry Henry was unstoppable in the Premier League with Arsenal.
We might never see a player *that* devastatingly brilliant in the Premier League for a long, long time.