Arguably one of Nigeria's most loved couples, 2Face Idibia and Annie Idibia have come a long way to be together and their true love story is one that could even bring tears to your eyes. However, it looks like Nigerian singer 2face and wife are having marital crisis. The insinuation is coming after the music legend took to social media to apologize to his wife on an issue he did not state. Some hours back, 2Face's controversial tweets, which was deleted almost immediately, got fans really worried as he somewhat made his followers feel that he and his wife, Annie were having serious marital crisis. But just when we thought his account was hacked, after deleting series of tweets which got fans really worried, 2Face, again, took to Twitter to further share some more cryptic message, which has since gotten the attention of Twitterdom and the Nigerian media as a whole.
In his statement, he wrote that he was sorry for f**king up so much and that he has not lived his life up to expectation as a father and a husband and he acknowledges the fact that Annie, his wife has tried her best for him. See his tweet below: "I'm sorry to say that I have fucked up so much. I have fucked up as a role model, as a father and as a husband. Annie I'm sorry. I know you tried your best." The legend, 2Face, who never wastes time in showing how much he adores Annie, took to his Social Media page to share another cryptic messages, which read; "Sorry for disappointing anyone, I am not asking for forgiveness."
However, prior to his last tweet above, Annie had shared some messages on her Instagram story, which we all ignored but now finally makes sense. Annie shared; "Due to unfortunate circumstances, I am awake", also she shared another;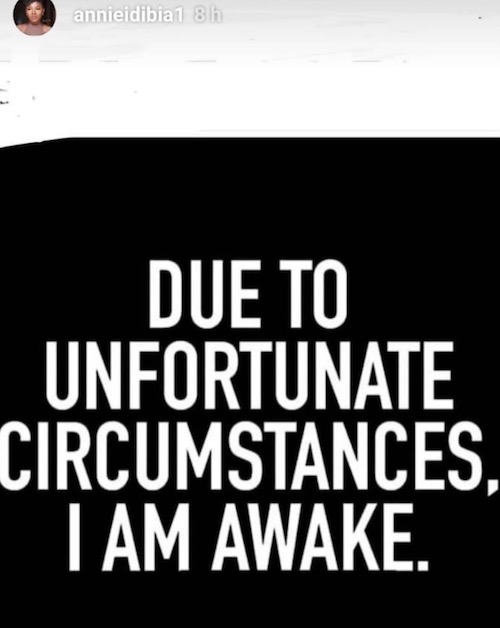 Annie Idibia cryptic message about split with 2Face
"Be picky with who you invest your time in, wasted time is worst than wasted money".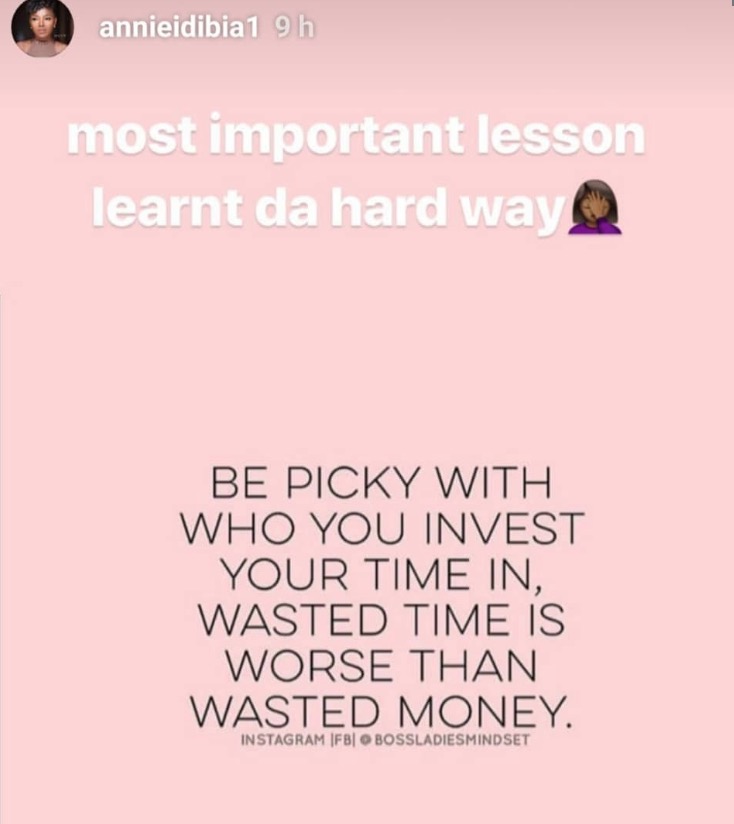 Annie Idibia on 2Face split
Fans of the couple are even more worried than ever because both are somewhat now challenging themselves on Social Media, though in the most cryptic manner.
What do you think is going on? Please share your thoughts on this with us in the comment section.