This is very important information that everyone needs to pay attention to and know how to buy fairly used things these season.
We need to be careful of the fairly used things we will buy this season because many things has been Looted since these period of protest and discovery of covid-19 palliatives. People are looting many things and after they will sell them.
If there is a way you will stop to by fairly used things till the end of this year please try as much as possible because all these items are being tracked and if eventually you are seen with any the police will arrest you for that.
Even if you bought it from the person that Looted it you will be arrested and also call the person that sold it to you.
As you can see even some bags of rice that was taken from the warehouses were the covid-19 palliatives were kept is also there.
So I beg everyone to be careful of the things you will buy this time around, any electronic equipment at all please be careful it might be a looted item.
And if eventually the police tracks it and you are found, you will answer for it
Now here are the photos of the looted items that has just been discovered by the police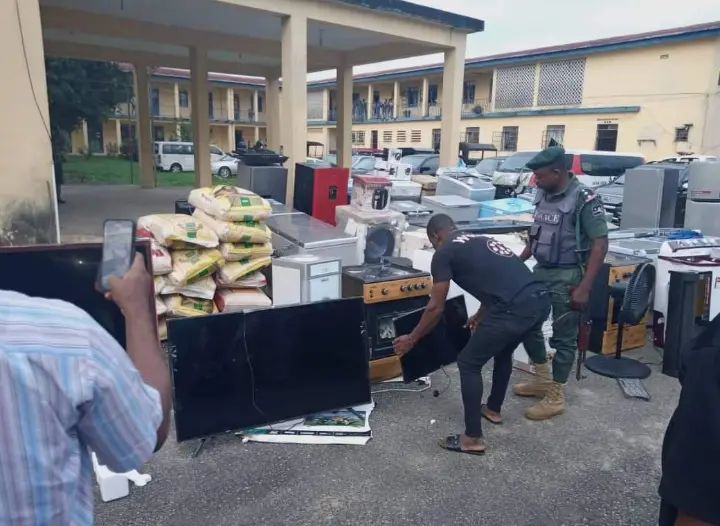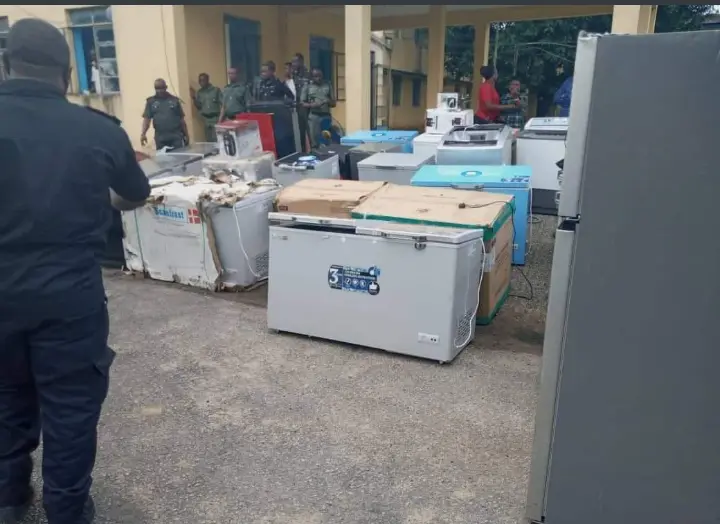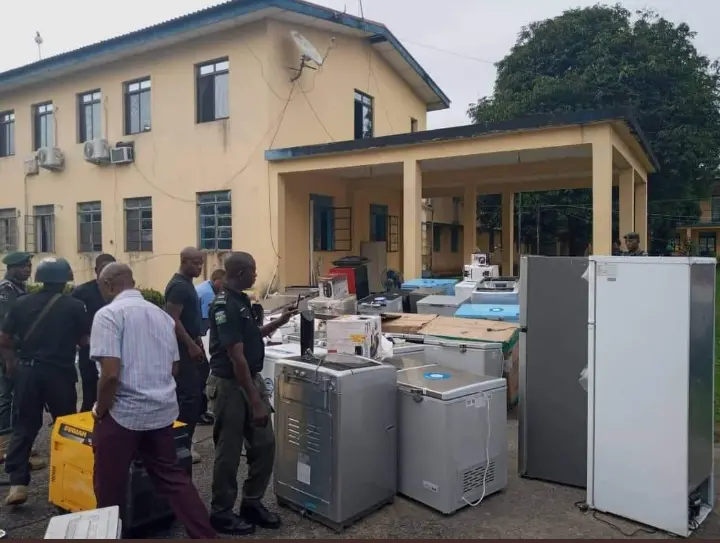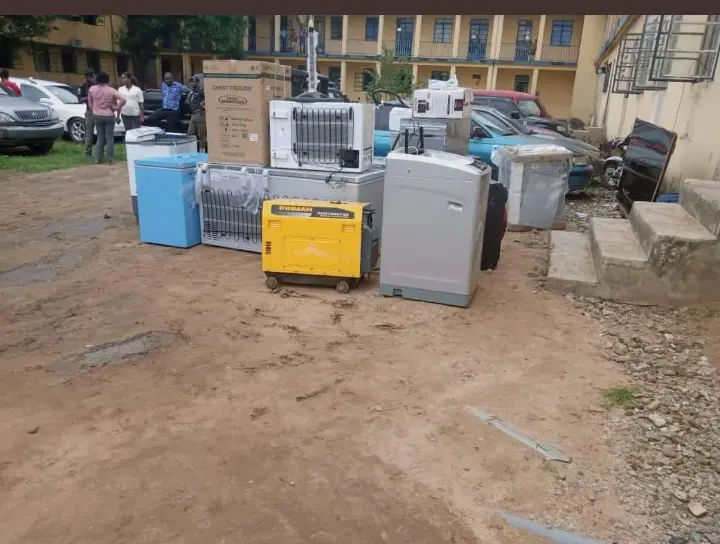 Please like and follow up for more and don't forget to share