See how looters invaded a commissioner's house and took away his entrance gates in Kaduna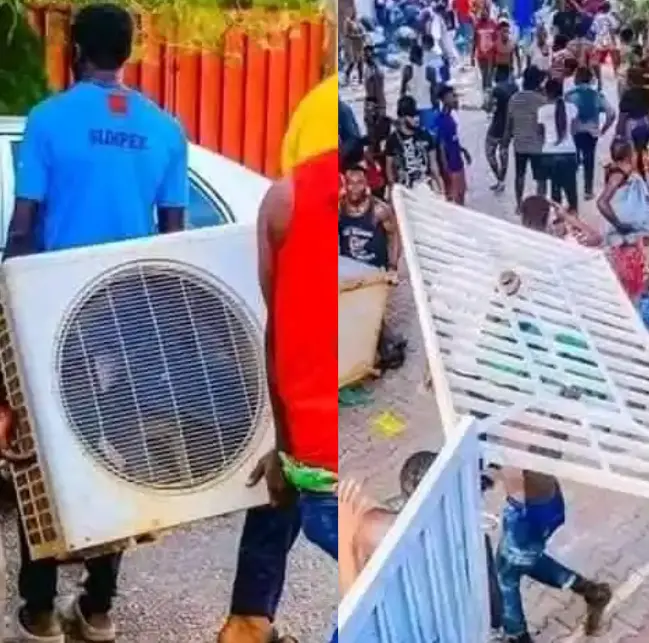 It is no doubt that looting have followed the protests across the nation calling for an end to police brutality.
It is clear that the nationwide demonstration is now beyond a call to end police brutality.
There's a mixed feeling based on the demonstration in Kaduna on Monday ,26 October following the looting of the state commissioner's house by angry mob.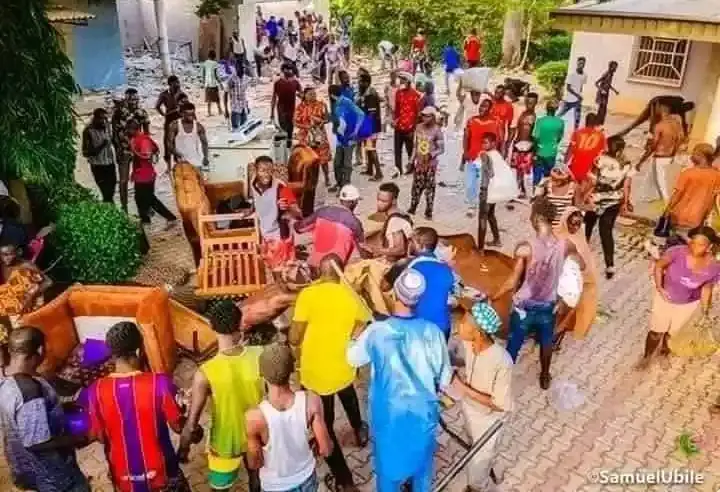 The angry mob invaded his house and looted anything they could lay their hand on.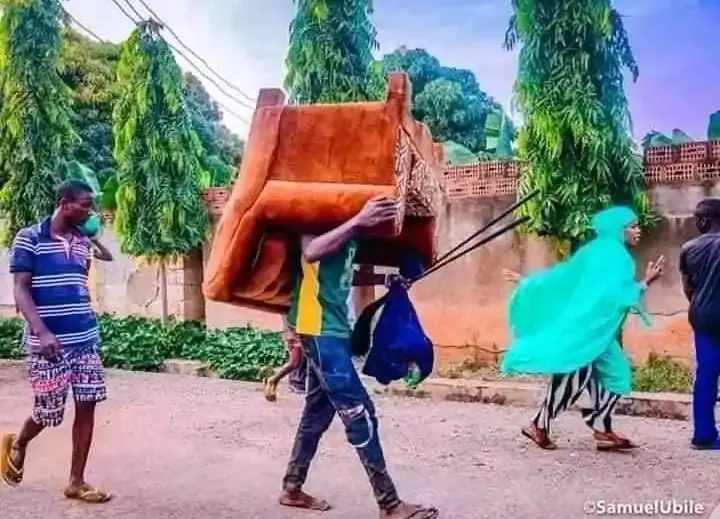 The actual reason for the looting is yet to be made clear as there is still unclear.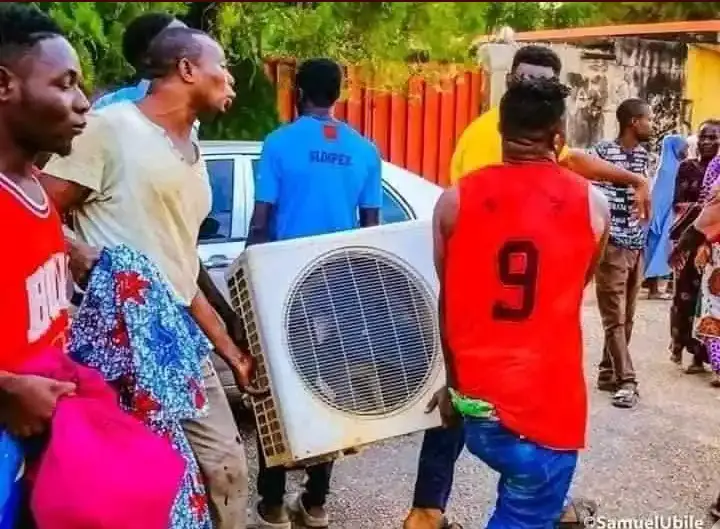 The unbelievable thing is when a looter was spotted carrying away the gate as seen in the picture below.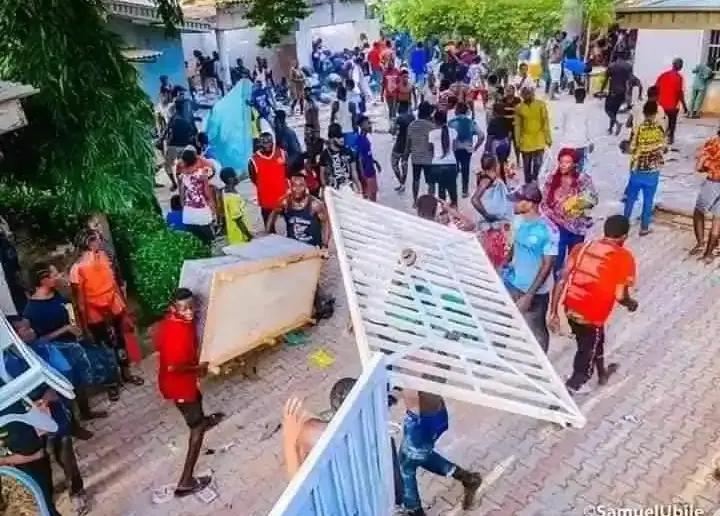 This is getting out of hand. The government should do something to calm the youths.
Click the follow button to stay up to date.
You cab share with friends and loved ones.