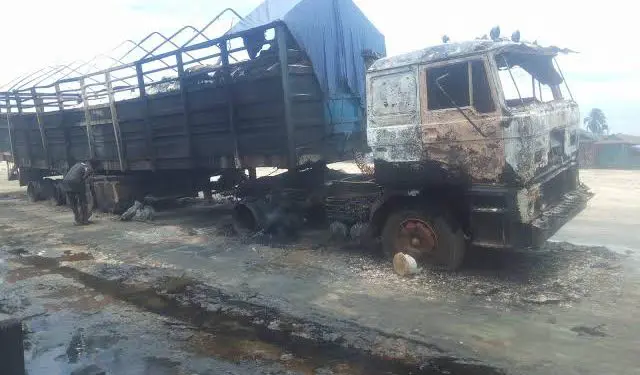 Pandemonium has engulfed the Agbado Crossing community, a border community between Lagos and Ogun states, as Hausa and Yoruba youths are currently engaged in an inter-tribal clash.
The clash commenced in the community, located in Ogun State, on Thursday and spilled into Friday, a resident told AmeboTv NG .
Agbado Crossing is about four kilometres from Fagba, in the Iju area of Lagos State, which was also the scene of the violent inter-tribal clashes between Hausa and Yoruba youths on Wednesday and Thursday.