Sodiq Ojuroungbe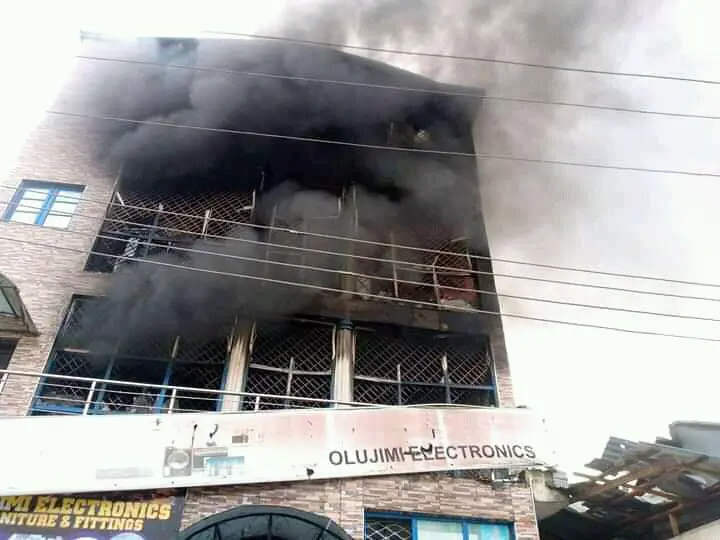 PLATFORM TIMES gathered that the incident which occurred around 7am on Sunday emanated from a painting shop at the ground floor of the three-storey building.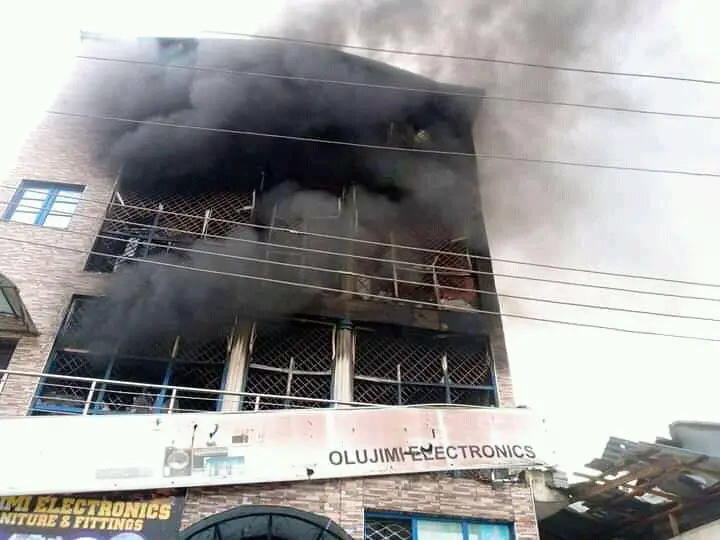 It was further learnt that the three-storey building which was completely razed by the fire was reported to be a store where electronics, electrical appliances and other households items are sold.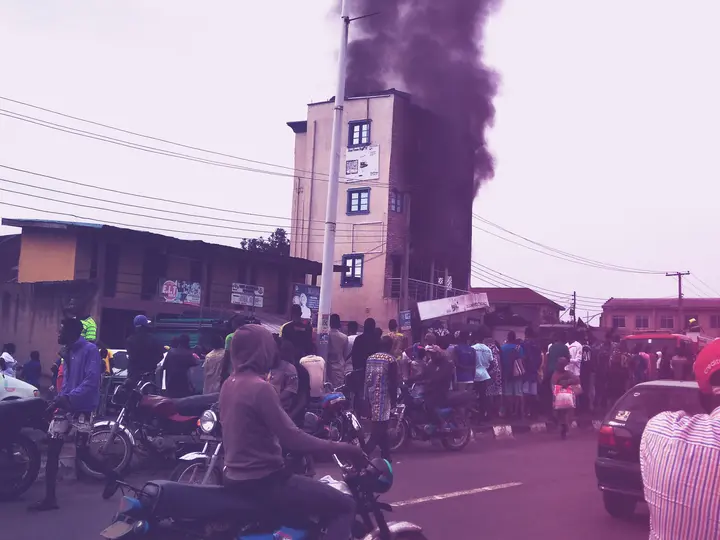 While the cause of the fire outbreak remains unknown, many residents in the area have attributed the outbreak to the high voltage of electricity in the community in the early hours of Sunday.
Our reporter who visited the scene of the fire incident observed that electronic alliances like fridges, ACs, Television sets were destroyed by the fire.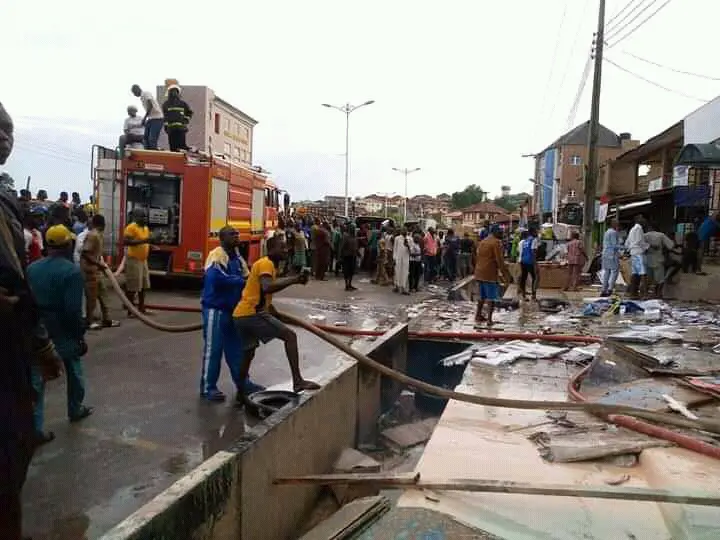 It was further observed that the relics of the burnt fridges, and AC littered the first and second floor of the building.
PLATFORM TIMES reports that the first set of operatives of the State Fire Service got to the scene around 7:15am, but they were unable to stop the inferno.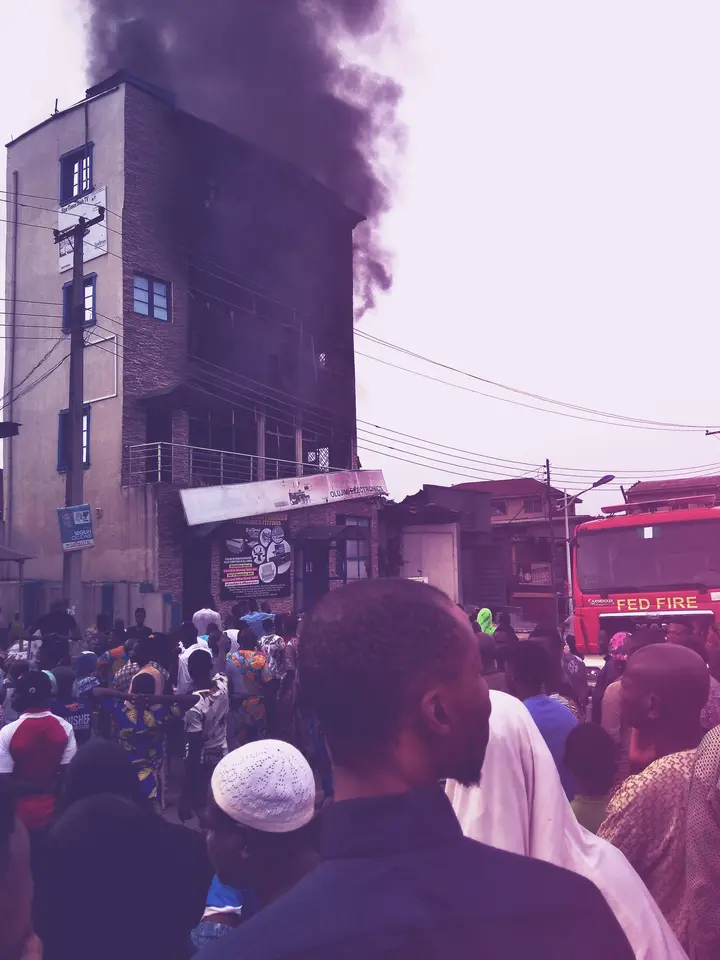 It was however observed that the second set of operatives of the State Fire Service that got to the scene around 8:15 am were able to battle the raging fire with fire-fighting engine.
PLATFORM TIMES findings however showed that lot of damages have been done to the store before the State Fire Service intervened.