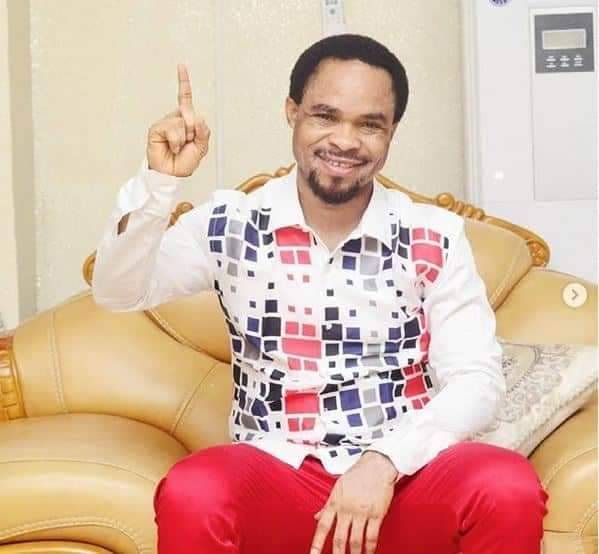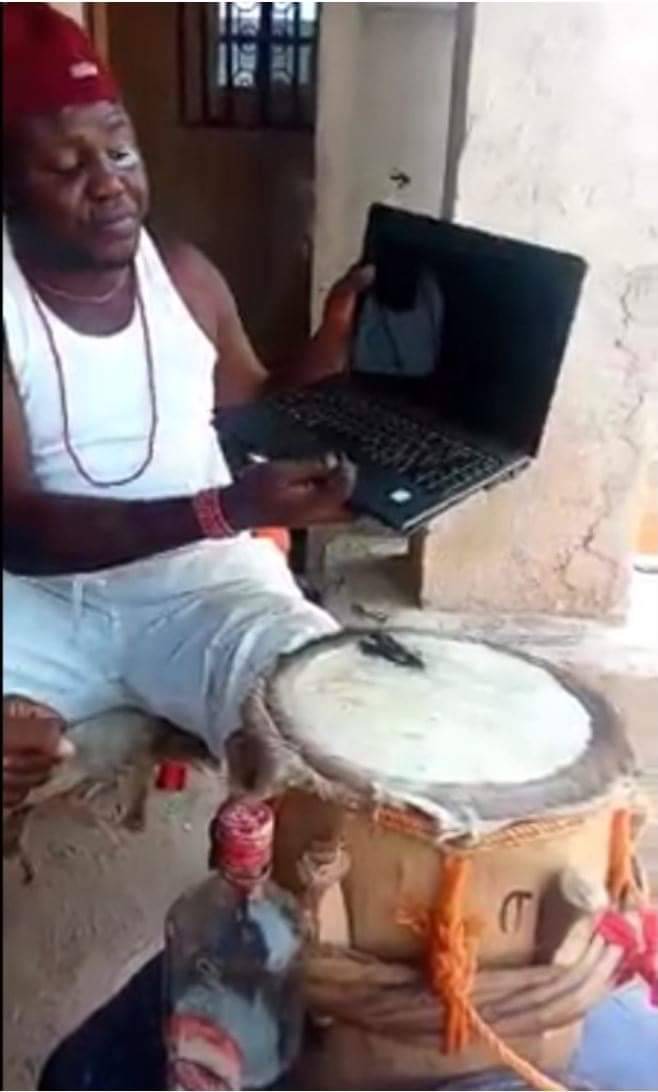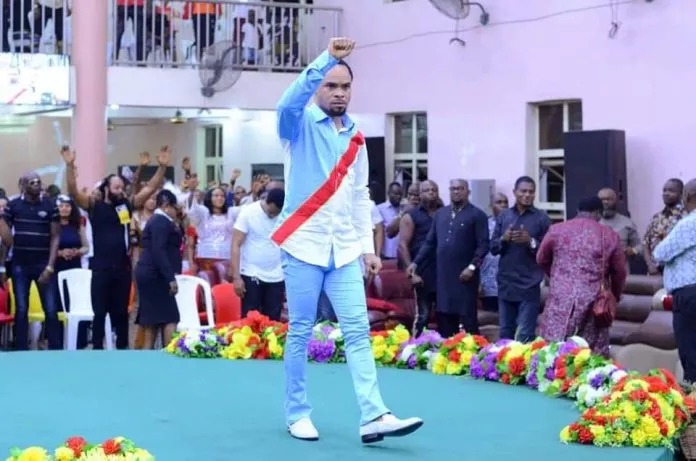 Almost one month after one of the leading herbalists in the South East accepted Prophet Chukwuemeka Odumeje's resurrection challenge nothing has been heard from the controversial Onitsha based Pastor.
Recall that Odumeje had posted a video on Facebook where he boasted about his powers and declared that all herbalists are fake.
In the video which was uploaded early January, Odumeje blasted all native doctors in Nigeria and went further to challenge any native doctor that is powerful enough to compete with him in a crowded stadium by doing a challenge to see who would raise up a dead body first.
Odumeje said he threw it open and dared any native doctor to accept the challenge.
Not quite 5 hours later, the number one native doctor in Asaba/Onitsha axis Eze-Dibia Ofiafulu agu na Asaba accepted the challenge.
He too went LIVE on Facebook to tell everyone that he accepts the challenge. He said Pastor Odumeje would not be the first pastor to try him in this sort of challenge.
He mentioned a dead Pastor who tried and ended up dead. He warned those who knew the gymnastic Pastor Odumeje to advise him to stop the taunting else he – Eze Dibia would deal with him.
He asked Pastor Odumeje to pick a date for the battle.
But till date, Odumeje who first set the ball rolling is yet to respond to the herbalist. As a matter of fact, the popular pastor who is known to be loud in the public space has since gone quite and nothing has been heard from him.