The year 2020 appears to have started on a sad note for the Yoruba movie industry as yet another talented actor identified as Toyosi Arigbabuwo, has passed on.
Arigbabuwo who was known in the movie industry, was dedicated part of his life to the promotion of Islamic religion, especially in Ido Local Government Area where he lived until his death. Until his death, he was the Public Relations Officer of the Muslim Community in Apete-Awotan-Ayegun and environs in Ido Local Government Area of Oyo State.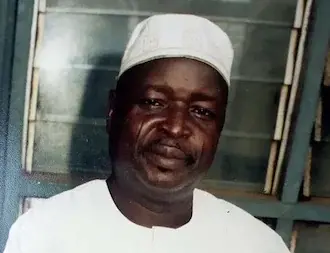 Arigbabuwo featured in many YORUBA movies including Ogborielemosho and Bashorun Gaa.
The year 2020 has started on a negative note for close friends and family members of Nollywood actress, Jennifer Omole.
The sad news was shared by Omole's close friend and colleague, Uche Ogbodo, on social media. Uche took to her Instagram page to report the news of Omole's death as she explained how close they were. The actress added that the young woman lost her life on January 3, 2020.