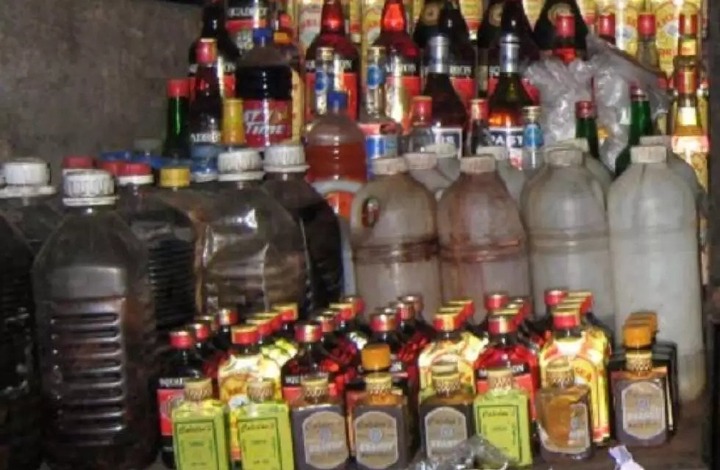 Mutiu Adekunle, a native of Ijetu, in Osun state has died after consuming a concoction of herbs, popularly called 'Opa Eyin'.
It is quite a popular sight to see men, gathered in groups mostly in front of their houses, shops or motor parks, and an 'agbo' (Herbs) girl by their side concocting different substance in different colors for them to drink so they can last longer in bed, some claim they drink it to clear out the sugar content in their system while others say they drink those substances to rid themselves of malaria.
These substances are often drunk without any dosage or prescriptions. Neither do the consumers of those substances know the origin of how the supposed 'herbs' that was put together for them to drink, they just consume those, often crazy combinations of different scary colored substances due to their trust for the herbs seller whom they mostly don't know.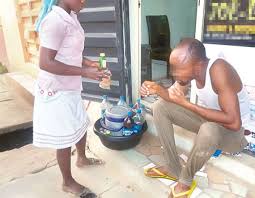 So, Mutiu was reportedly said to have contacted his bosom friend, Suleiman Nureni, and complained about his inability to fulfill his conjugal responsibilities to his woman. He needed 'something strong' that could help him sustain his turgidity for a long while. As a 'caring' friend, Suleiman was said to have concocted the herbal mixture for him to drink. Another friend, Opeyemi Olayiwola who was present during the whole unfortunate fiasco, allegedly took out of the potent but deadly mixture as well
Immediately they consumed the deadly mixture, Mutiu began to sweat and felt greatly inconvenienced, so was Opeyemi. When Nureni saw that the great discomfort the duo were in and that he may get in trouble if anything happened, he called for help quickly rushed both Mutiu and Opeyemi to a private hospital in Ijetu where he (Mutiu) eventually gave up the ghost and Opeyemi is currently battling for life due to the complications he developed after drinking the herbal mixture.
Speaking through the PRO of the command, the Osun State Police Command said it had initiated investigations into the circumstances surrounding the death of one Mutiu Adekunle, who died after drinking herbal mixture. He continued, "The matter was reported at the Oja Oba Police Division (Osogbo) on Sunday at about 11.15 pm. It was reported that one Olayiwola Opeyemi and Mutiu Adekunle were given a herbal mixture to drink by one Alfa Nureni Suleiman.
The Osun State Commissioner of Police, Johnson Kokumo, who confirmed the death to newsmen, explained that the prime suspect had been arrested.