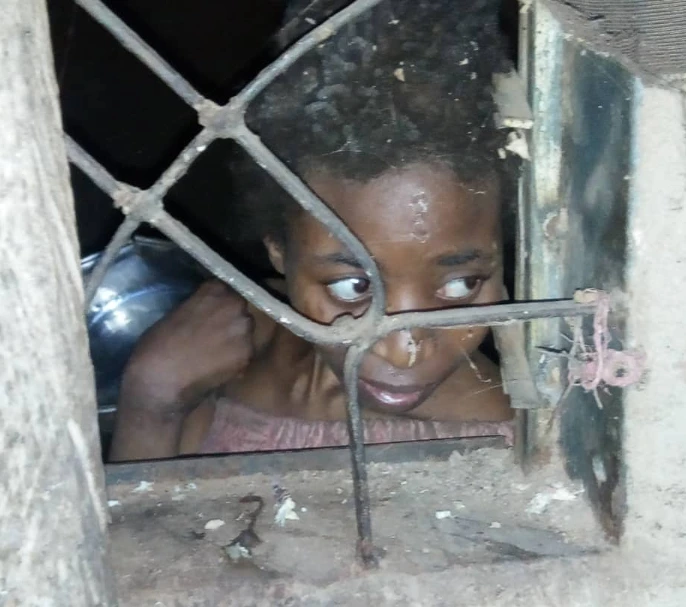 A woman in Kaduna was allegedly found locked up in a room, having been placed there by her brother for two years, because she refused to remarry her ex-husband who divorced her.
Sharing the news and photos to Twitter, @AzeezNews wrote: "man in Kaduna locked up his younger sister for two years in a room following her refusal to remarry her divorced husband who bullies her to no end."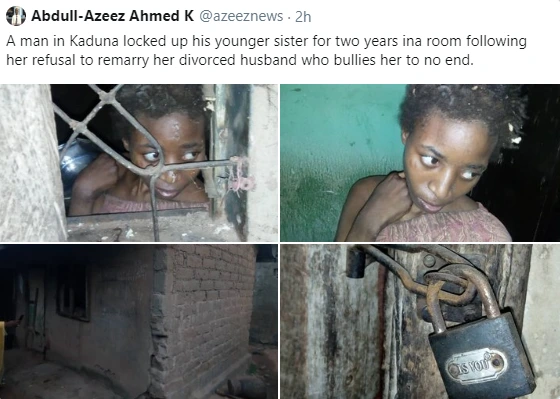 Twitter users have reacted with outrage to the abuse and the Twitter user who shared the story revealed the woman has been rescued and is now receiving treatment.