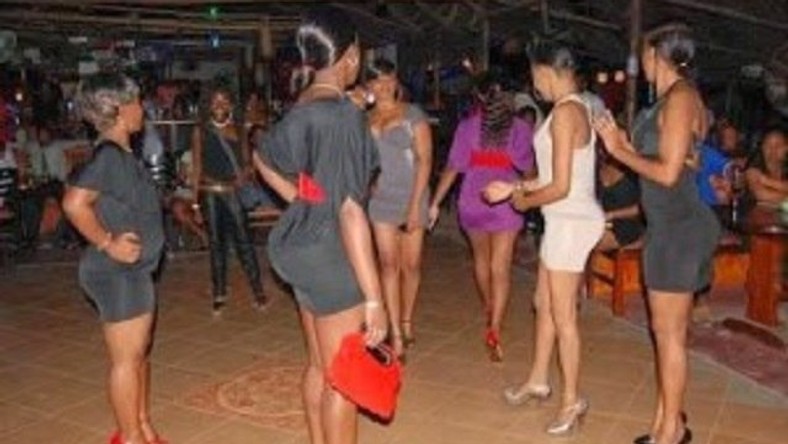 While the Rivers State Police Command continues the manhunt for more serial killers of young women in hotels, some commercial sex workers in Port Harcourt have decided to get pepper spray to ward off attackers.
The commercial sex workers explained that since they were not ready to leave their trade, they were also not prepared to be victims of serial killers, who had been on the prowl in the state since July this year.
Recall that the police last week arrested the prime suspect behind the serial killing of young women in some hotels in the state, Gracious David West, who confessed to the crime.
Our correspondent, who was at Casablanca, a popular place in the Port Harcourt GRA, where the commercial sex workers usually gather every night to canvass money for sex, observed the huge number of young women, who converged on the place around 9.30pm on Saturday.
Asked why the news of serial killers on the prowl had not stopped them from the trade, one of them, who gave her name simply as Stacy, told Southern City News that she and some of her colleagues had decided to get pepper spray to attack any man that would come after their lives in hotel rooms.
"I have been in this trade for a long time and when we began to hear about the killings of girls in hotels, some of us agreed to be moving with pepper spray. We will apply the pepper spray on them if they come to kill us," she said.
Another commercial sex worker, who gave her name simply as Sabina, said she was not moved by the news of the serial killers, adding that she had plans to begin to mix pepper with water and put in a small bottle.
"With the small bottle, I can target the eyes of the bad man. I cannot allow anybody to use me for rituals. With pepper in his eyes, I will shout and people will come to see what is happening," Sabina stated.
But another sex worker, who gave her name as Miracle, told Southern City News that she had decided not to follow any man, who offers to pay more than the normal, adding that men, who were into ritual killings, always promise to pay higher for a night.