Nigerian actress, singer, producer and video vixen Cossy Ojiakor has revealed that she is lonely and wants to adopt a daughter.
The actress took to Instagram to share a video of herself singing Akon's "Lonely" and told her followers she feels really lonely.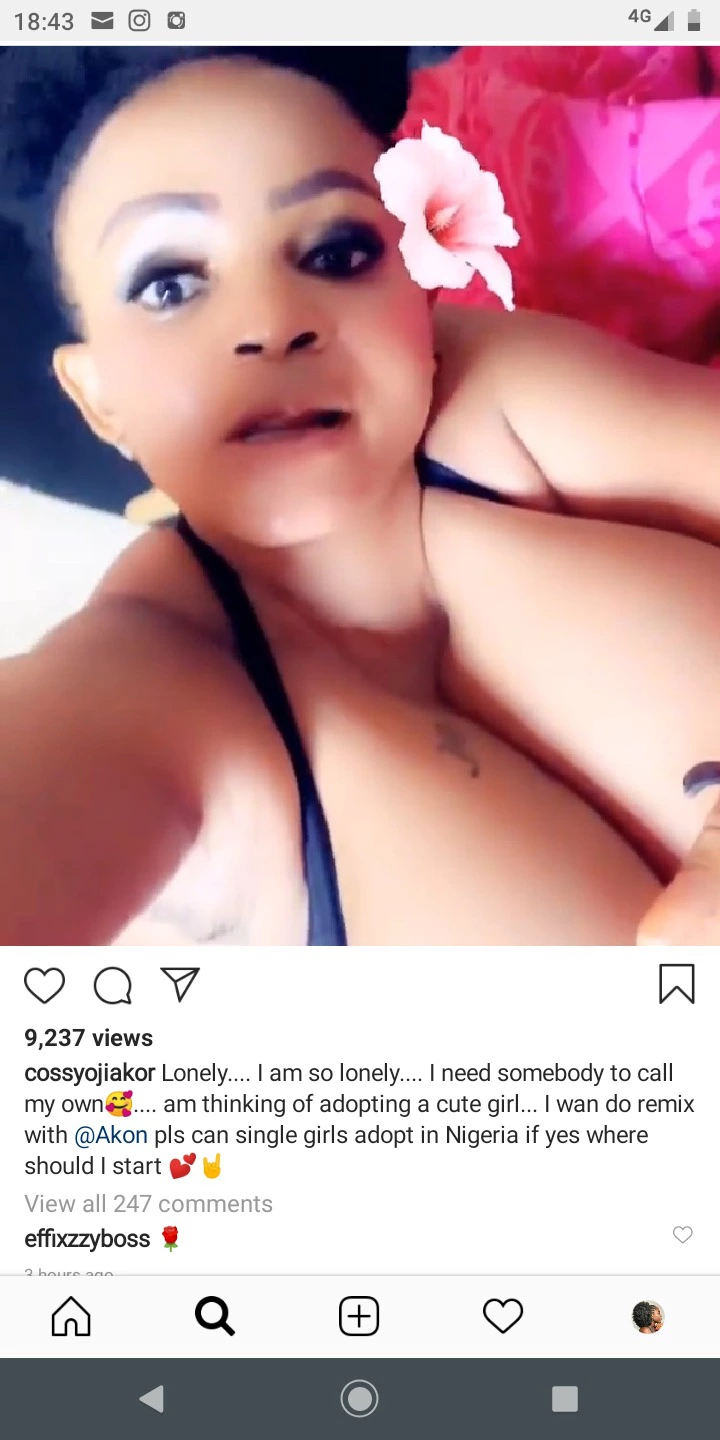 She has also asked her followers about the possibility of adopting a child as a single woman in Nigeria.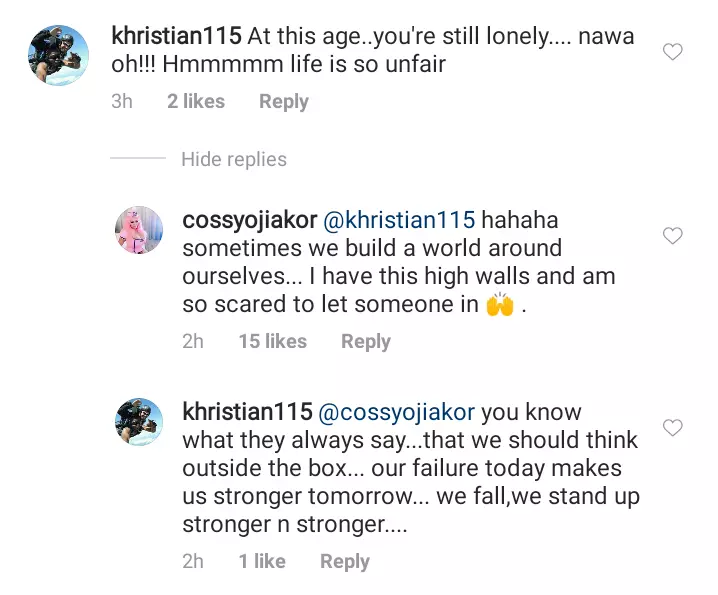 When a follower asked why she doesn't have someone in her life, Cossy definitely gave a response as seen above.
Do you think the adoption agencies would let her adopt a child as a single woman?