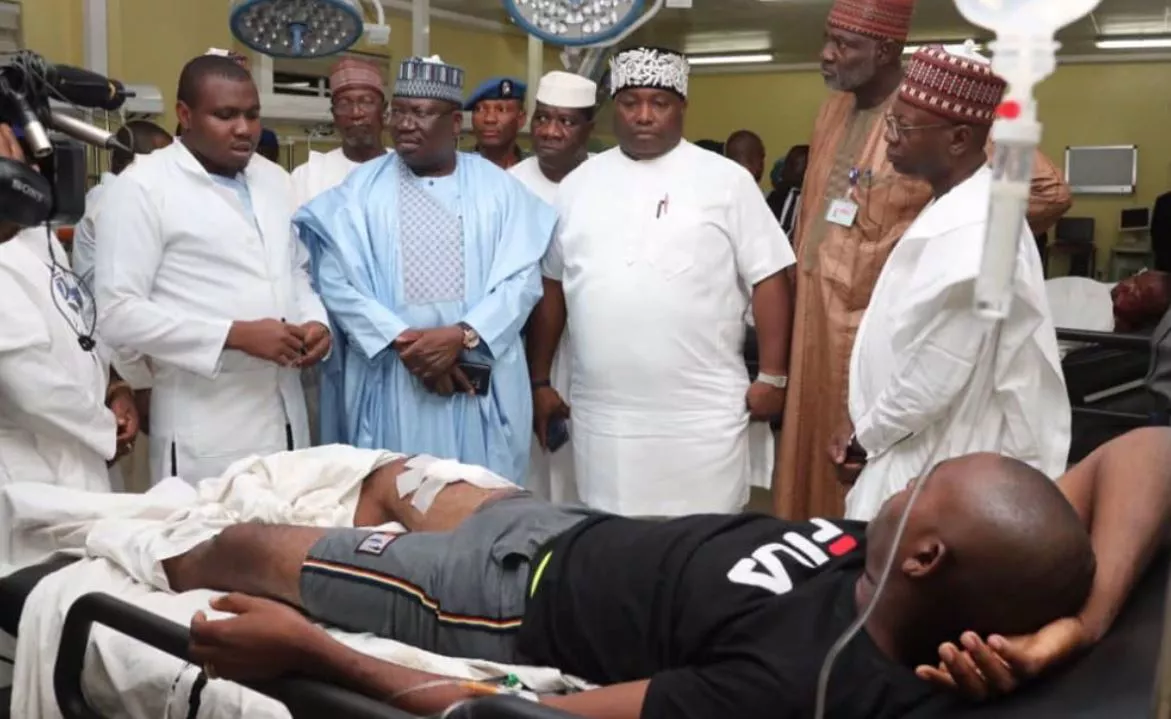 President of the Nigerian Senate, Ahmed Lawan, has visited victims of a protest that turned violent at the National Assembly on Tuesday.
Members of the Islamic Movement of Nigeria (IMN) who had stormed NASS to protest the continued incaceration of their leader Ibrahim El-Zakyzaky by the federal government despite repeated court order to release him clashed with the security operatives.
The crisis led to the death of three people including one police officer and two IMN members.
Nine officers and several others are reported badly injured.
Lawan was at the National Hospital, Abuja to see them.
The President of the Senate, while condemning the attack, assured that the perpetrators would be brought to justice.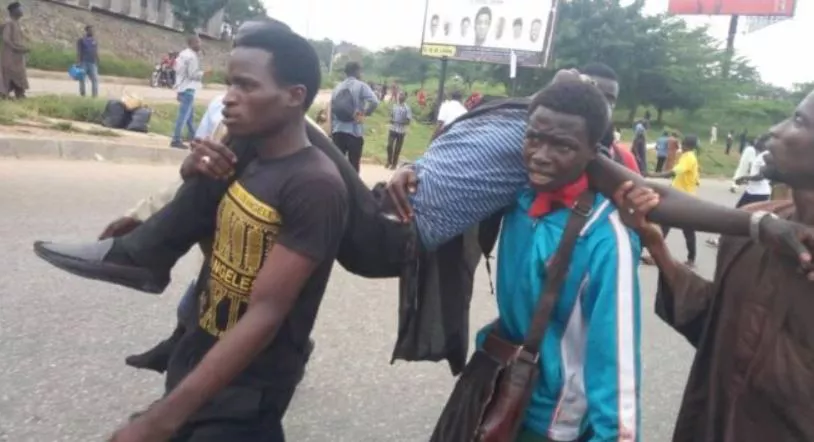 Taking to Twitter, Lawan wrote;
"A few hours ago, I was at the National Hospital in Abuja to visit the victims of today's attack at the entrance of the National Assembly by members of the Islamic Movement of Nigeria. 
"The Director of clinical services at the Hospital, Dr Aisha Umar assured me that the victims are undergoing the best of care and are responding to treatment. 
"While I sympathize with the victims and wish them speedy recovery, I condemn the attack in its entirely and call on the appropriate security agency to ensure that the perpetrators are brought to justice."