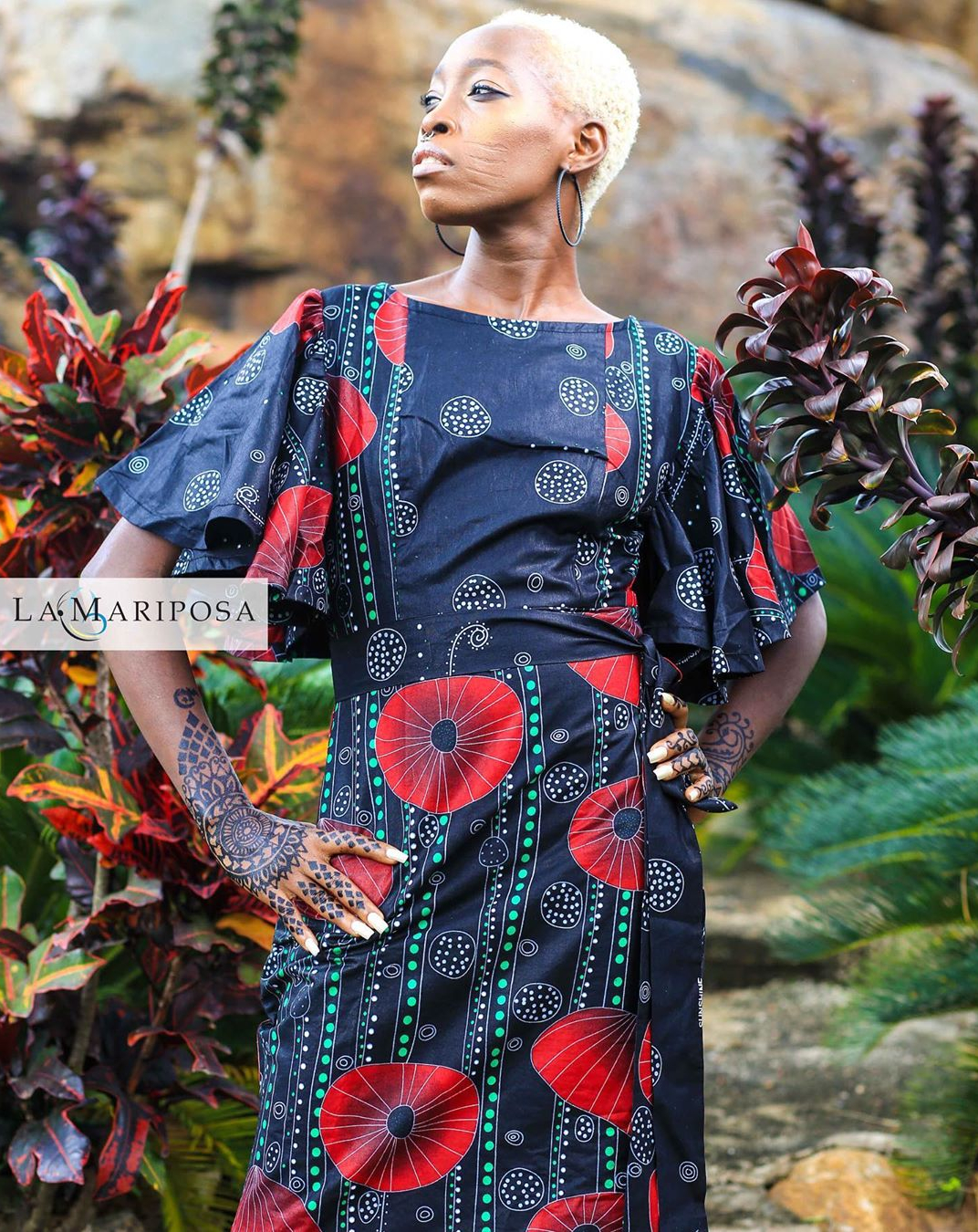 For the second day running, tribal marked Nigerian model, Adetutu OJ has released almost-nude photos of herself. 
Adetutu OJ, a Nigerian model with prominent tribal marks became popular after Rihanna followed her on Instagram after she sought out the Fenty Singer. 
Recall that yesterday, we brought you reports of the model's first set of photos which caused quite a stir on the internet as she was quite naked in one of the photos. In another, her breasts were in full view as she was simply dressed in a net top. 
The mother-of-one has come out to share photos of herself dressed in a net-top with her breasts and nipples on display. 
Her photos from yesterday created quite the buzz and she addressed her critics in this new post by saying people should stop sexualizing naked bodies. 
Peep the photos below: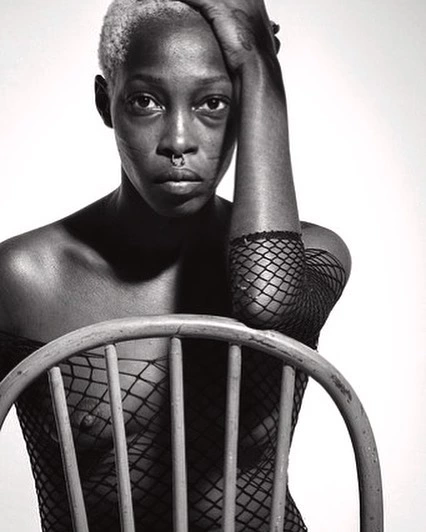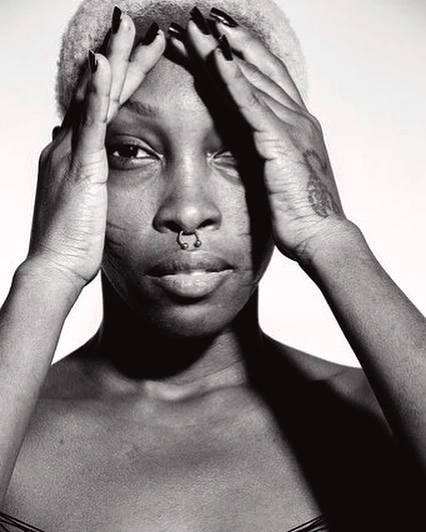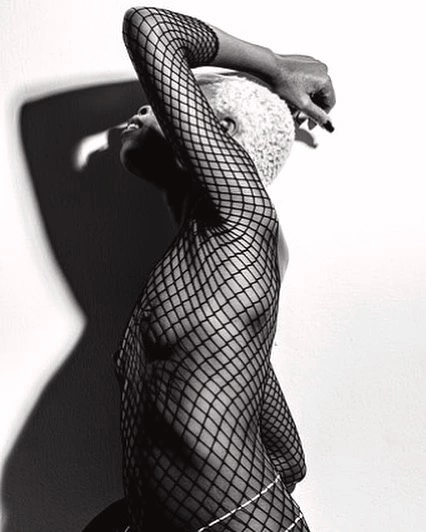 In her caption, Adetutu wrote: 
"Only if people can stop sexualizing the human body every time a nude picture is posted. Nudity is an art and I feel sane in my nudity. I express myself better when I'm in my nude element. 
I'm tired of explaining what nude means to me in the comments section. Whatever you see it as, well. 
#adetutuoj #nudist #unconventionalmodel 
#nudityasart #livingart 
#expressingmyself #liveyourlife 
#keepyouropiniontoyourself #judginaseverywhere #holypeople #nobodyholypass"
"I don't stunt for the gram, I'm from the hood and faking it is tough me. 
My life, My way. Someone made a comment on my post on Facebook saying there's an adage in Yoruba Language that says "ọmú ni ẹwà obìnrin" Meaning the breast is a woman's beauty not even her brains? 😂 how?! So Where's the man's beauty? His nipples or his penis? 
The woman's body have always been sexualize for ages but we are changing the narratives. 
Nudity is Art.
There's a Ọ́bàtálá song that Says "ewo wa o, e wo ọmọ orisa, ihoho la wa yi o". ☺️
#adetutuoj #modelwithtribalmarks 
#unconventionalmodel #traditionalist 
#ifareligion #nudityasart #livingart 
#liveyourlife #obatala #doyourresearch #knowyourhistory"